11 Travel Hacks for Packing Toiletries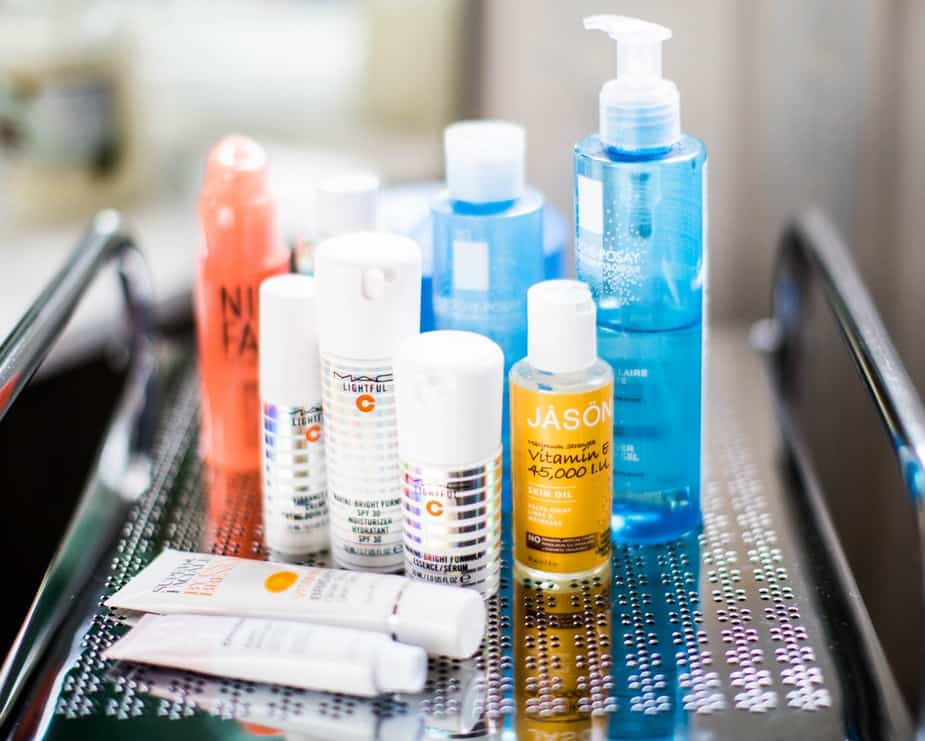 As baggage fees continue to rise and travelers seek the freedom of the "backpacker" travel mentality, articles and Pinterest boards for packing tips have become ubiquitous. We've compiled some of our favorite packing hacks for your toiletries and the smaller items you'll use every day. By putting a little thought and organization into your packing, you can save space in your suitcase and time in your morning routine.
1. Bring multi-purpose toiletries
Try a two-in-one shampoo and conditioner or a shampoo that doubles as body wash. Cut back on makeup by either simplifying your routine or try a multi-use product like this highlighter by Nars that adds a pop of color for both your lips and your cheeks. Depending on the brand, your daily moisturizer might also work as an eye makeup remover.
2. Medicine bottle for cotton swabs
Keep your q-tips clean and together by storing them in an old pill bottle. You can even dress up the bottle with a scrap of decorative paper to avoid getting it mixed up with your actual prescriptions.
3. Repurpose contacts case for makeup
If you don't want to bring a full bottle of foundation or other liquid makeup, you can put smaller amounts into an old contacts case.
4. Leave the curling iron at home
Leaving curling irons at home will save space and time! Instead pick up this travel-sized bottle of Sea Salt Spray and go for the natural, beachy waves while you are abroad.
5. Tic-tac box for bobby pins
Bobby pins, like glitter, get EVERYWHERE fast. Keep them in an old tic-tac container for convenient, easy to access storage.
6. Cover powdered makeup with cotton
If you're traveling with powdered foundation, place a cotton ball or cotton round inside the case to keep the powder cake from getting smashed en route.
7. Glasses case for makeup brushes
An old glasses case is a great way to store your makeup brushes or any other loose toiletries you want to keep together.
8. Put lotions in a straw
If you are really trying to conserve on space, you can fill an empty straw with just enough lotion for your trip. Tape off one end, fill the straw and then tape of the other end. This works great for both suntan lotion and your moisturizers.
9. Protect razor with binder clip
There's nothing worse than digging through your toiletry bag only to feel that sharp sting of your multi-blade razor. Avoid this problem altogether by covering your razor with a simple binder clip — tada!
10. Don't forget the plastic bags
TSA requires that liquids, gels and aerosols are stored in plastic bags so they are better able to view them in the security line. This is also a great way to protect the rest of your items in case one of your liquids pops open inside your suitcase.
11. Always be ready
Keep a toiletry bag with travel-sized items filled and ready to go. Your toiletry bag is one thing that is super easy to prepare in advance and then store until needed. This will give you one last thing to think about when the time comes to pack your clothes and larger items.
Tell us your favorite toiletry hack below!