4 Ways to Support Missionaries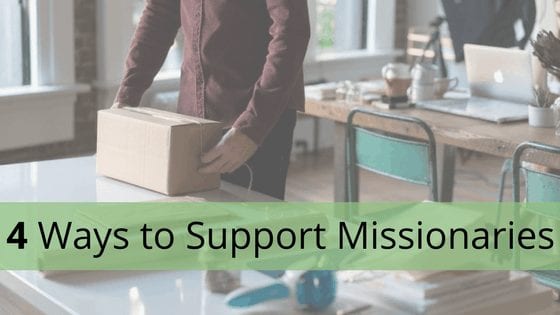 Full-time missions is challenging. From the physical, mental and emotional strain, to homesickness and illness, missionaries need the love and support of those back home. Here are 4 ways you can encourage and support the missionaries you love!
1. Lift them up in prayer.
Pray continually and specifically for missionaries and the work they are doing. Pray over their health and safety, for wisdom, guidance and renewed strength. A quick email or message asking them for other specific prayer needs will provide much-needed encouragement!
2. Listen to them.
Be a listening ear. If you have a close-enough relationship, set up a time to Skype and ask them genuine, intelligent questions about their work, their struggles and successes. Don't feel pressured to offer lots of advice or suggestions. Simply listen and cheer them on! Don't forget to pray over them before you end the call!
3. Send a care package.
Do your missionaries have a favorite snack or personal care brand that's impossible to find in the area they are serving? Put together a fun care package of "things from home". A stack of hand-written notes from family and friends back home is a great addition to any care package.
4. Consider partnering financially.
Whether it be a one-time donation or a monthly commitment, every bit of financial support makes a difference!