How to Rock a Chick-fil-A Fundraiser for Mission Trips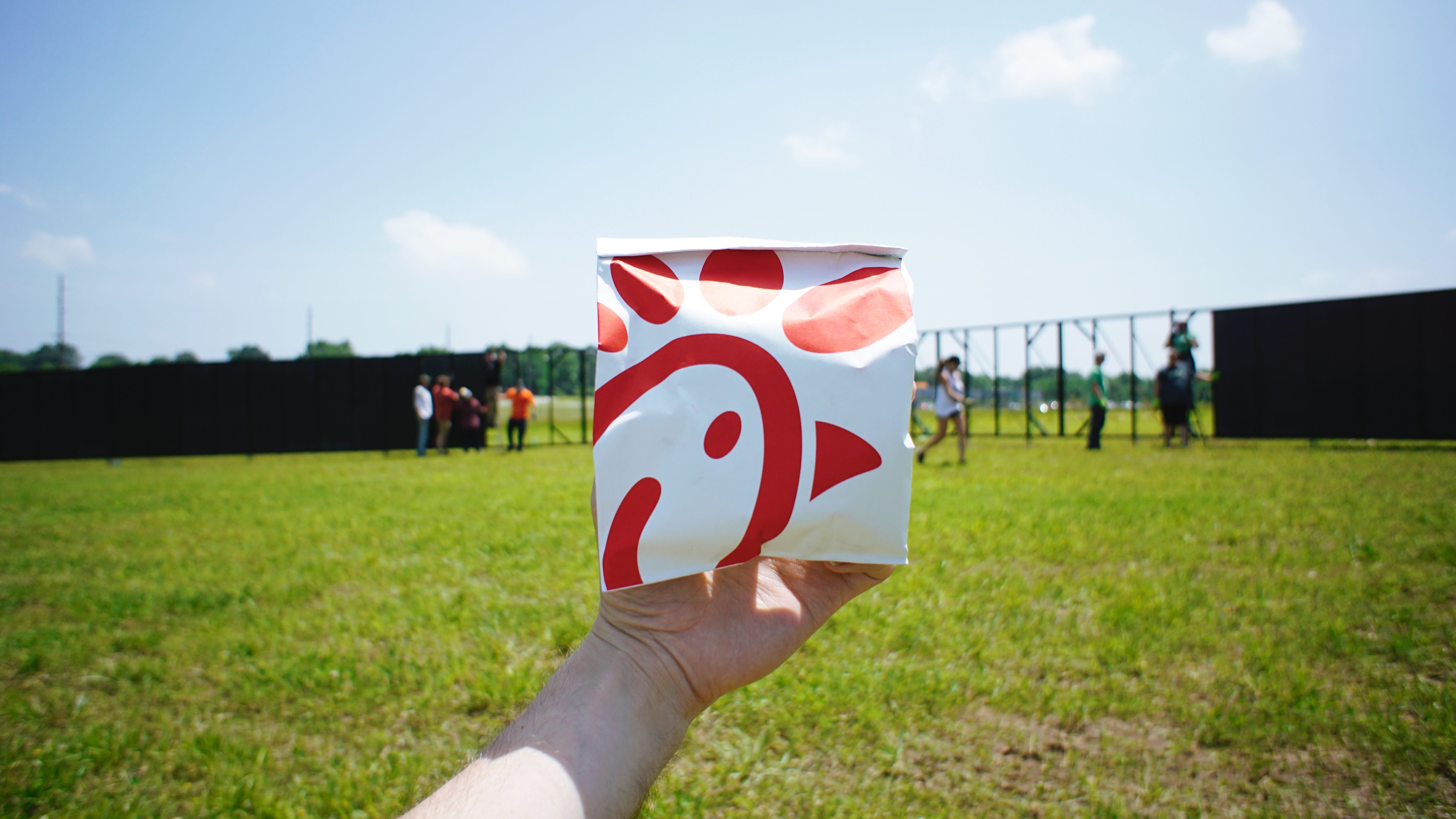 Has your church ever considered a Chick-fil-A fundraiser, or Spirit Night, to raise money for mission trips? Fundraising through Chick-fil-A is super fun and straightforward for church groups. All you need to get started is a participating restaurant near you.
4 Steps: Creating a Chick-fil-A Fundraiser
Chick-fil-A is composed of a web of franchises. To be a franchise means that, although each restaurant must meet specific standards to maintain the brand, there's some flexibility in how each restaurant can operate, which includes their fundraising regulations. Getting started might vary by location, but the process will look something like this:
Find and contact a participating restaurant
Give contact information for the event's point person
Provide basic information about your church and fundraising cause
Request a date and time*
*Some locations restrict the dates and times available for fundraising events.
The management team will evaluate your request and get back to you about hosting your event. Make sure you apply at least 30 days before your intended event date, as this provides enough time to review and prepare for your church group's fundraiser.
5 Questions Regarding a Chick fil A Fundraiser
Think you're ready to start? Here are some considerations you or your church group might have regarding Chick-fil-A fundraisers. The answers are generalized across the brand, so you'll want to contact your local franchise for their complete set of rules. This way, you can best maximize the Chick-fil-A fundraiser at your location.
1. How can people donate?
Anyone who shows up and orders during the allotted fundraising time can participate. Participants will either need to present a copy of the fundraiser or let the cashier know they want to participate; requirements to participate vary by location. Whoever decides to join will automatically contribute a percentage of their sale to your earnings.
2. How much can we make during the fundraiser?
The total your church can earn is wholly dependent on how many people come to participate. Depending on how much your raise, groups typically gain an average of 15% of participating net sales.
3. When will we receive our earnings?
Groups typically receive their fundraising check within ten business days after the event.
4. Will Chick fil A advertise our fundraising event?
No. Some restaurants will provide invitations or flyers you can use for promotional material. However, your group is responsible to distribute and post these communications for guests.
IMPORTANT: Groups must complete their advertising before the event, as soliciting is not allowed at any restaurant location.
5. How does our fundraising group help during the event?
Each restaurant typically requests a few volunteers from your group to help serve during the fundraiser. Although you can't coax people to give or hand out flyers, you can offer a smile and friendly conversation. The staff at Chick-fil-A will greatly appreciate your help during the rush.
How to Run a Successful Chick-fil-A Fundraiser
1. Promote, Promote, Promote!
Getting the word out is the number one way you'll get people to participate. Print posters. Add an announcement in church service. Post it on Facebook. Tell as many people as you can–you never know who might decide to support your cause!
2. Create a Facebook Event
Facebook events are incredibly easy to create. They are simple to share on social media and a great way to monitor interest. If anyone in your fundraising group has experience with paid Facebook advertising, you can boost your event to reach an even broader audience in the surrounding area.
3. Host a Celebrity Guest
Do you have connections with Joyce Meyer or the creators of VeggieTales? Probably not, but if you can bring in a local celebrity for your event, more people and families will feel intrigued to visit.
4. Use a Fun, Kid-Friendly Theme
One of the best ways to draw people to your fundraiser is by fascinating the kids. Make the evening interactive, something more than a dinner. Check out this stuffed animal sleepover or this mother-son date "knight" for inspiration. Ask the management team at your location to see if you can partner to make your theme night possible. Also, see if you can show up early to decorate the restaurant for some added fun!
5. Push Advertising 30 Days Before
Although you can promote well in advance, your group should ramp up its advertising 30 days before the event. This time-frame gives people enough time to mark your fundraiser in their calendars. Posting a fun, interactive countdown a week out can also rev anticipation and strike an urgency to attend.
~~~
Fundraising through Chick-fil-A is simple, fun, and profitable. Your group could raise a lot of money for mission trips if you advertise it well. Earnings wholly depend on how many people you can get through the door. Think a Chick-fil-A fundraiser is right for your missions team? Ask your local franchise any questions you may have to get started.
If you need affordable travel insurance for your missions group, we can help!
**Disclaimer: Faith Ventures, Brotherhood Mutual, and Fly For Good are not associated with Chick-fil-A or its fundraising program.