Don't Forget These Travel Necessities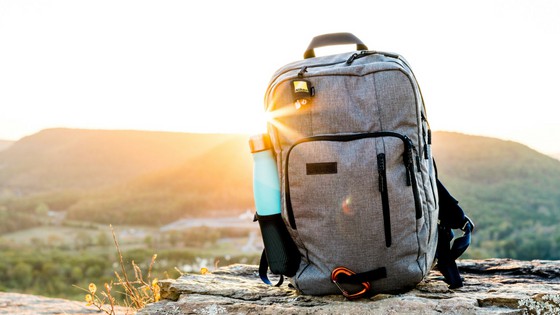 When packing for any trip, it's hard remembering everything to bring. Making a list can help you figure out the essentials, so here's ours. No matter where you're headed, you won't want to forget these travel necessities:
Pack These Essentials First
1. Medications
You'll want to pack any prescription medications first, considering you can't replace them in transit. Throwing a few bottles of pain killers, like Tylenol or ibuprofen, in your suitcase will also save you in a pinch. It's hard to focus on serving when you're plagued with a migraine.
2. Protective Gear
This includes anything that will help you avoid sunburns or prevent bug bites. Pack a pair (or two) of sunglasses, several bottles of sunscreen (depending on your skin's sensitivity to the sun), and a hat. A baseball cap will do just fine, or you might prefer a floppy hat for fuller coverage. Just remember to wear one with a strap–the weather might get windy!
For bug protection, tuck some aerosol cans of bug spray in your check bag. If you're braving international travel with only a carry-on, no need to fear. TSA permits small, travel-sized aerosols in the cabin with you. Just double-check the can is 3.4 ounces or smaller. If mosquitoes overrun your destination, you may also want a sleeping net to protect you through the night. No need to come down with preventable, mosquito-borne diseases.
3. Sanitizer
While traveling overseas, you'll encounter so many people in foreign environments. You'll want to clean your hands often to prevent getting sick. Since access to hand-washing stations can be unpredictable, keep a travel-sized bottle of hand sanitizer with you. Squirt some in your palms ever-so often and readily share with your group members to keep germs away.
4. Earplugs
Trying to sleep in an unfamiliar place is already difficult; why not make it easier? Try wearing a set of earplugs through the night to cancel out cicada chirping or teammate snoring. Earplugs make the difference between a restless night and a refreshing morning.
5. Granola Bars
Unless you work in a physically demanding industry, your body probably isn't used to constantly moving throughout the day. Mission trips are both emotionally and physically draining, so you'll want to keep up your energy. By nibbling on high-carb snacks, like granola bars, between meals, you can stabilize your blood sugars and stay engaged with your service activities–without growing faint.
6. Water Bottle
With unpredictable water conditions, you'll want to use a filter water bottle to stay healthy and hydrated. Heat-related illnesses can be prevented, but you must stay diligent about drinking clean water and taking breaks in the shade, especially if you're serving in a hot climate.
7. Flashlight
Your phone won't cut it while overseas; pack an actual flashlight. You won't want to get caught in the dark without a way to see. You'd be surprised how often you'll try navigating at night, even if it's just stumbling around your host home to find the bathroom. Make sure to pack extra batteries as well–just in case.
For your convenience, we've provided a handy infographic that contains the essential information of this post. If you or a friend is traveling internationally anytime soon, let them know what NOT to forget by sharing the below image on Facebook or Twitter!