20 Yummy Gluten-Free Snacks to Bring on the Plane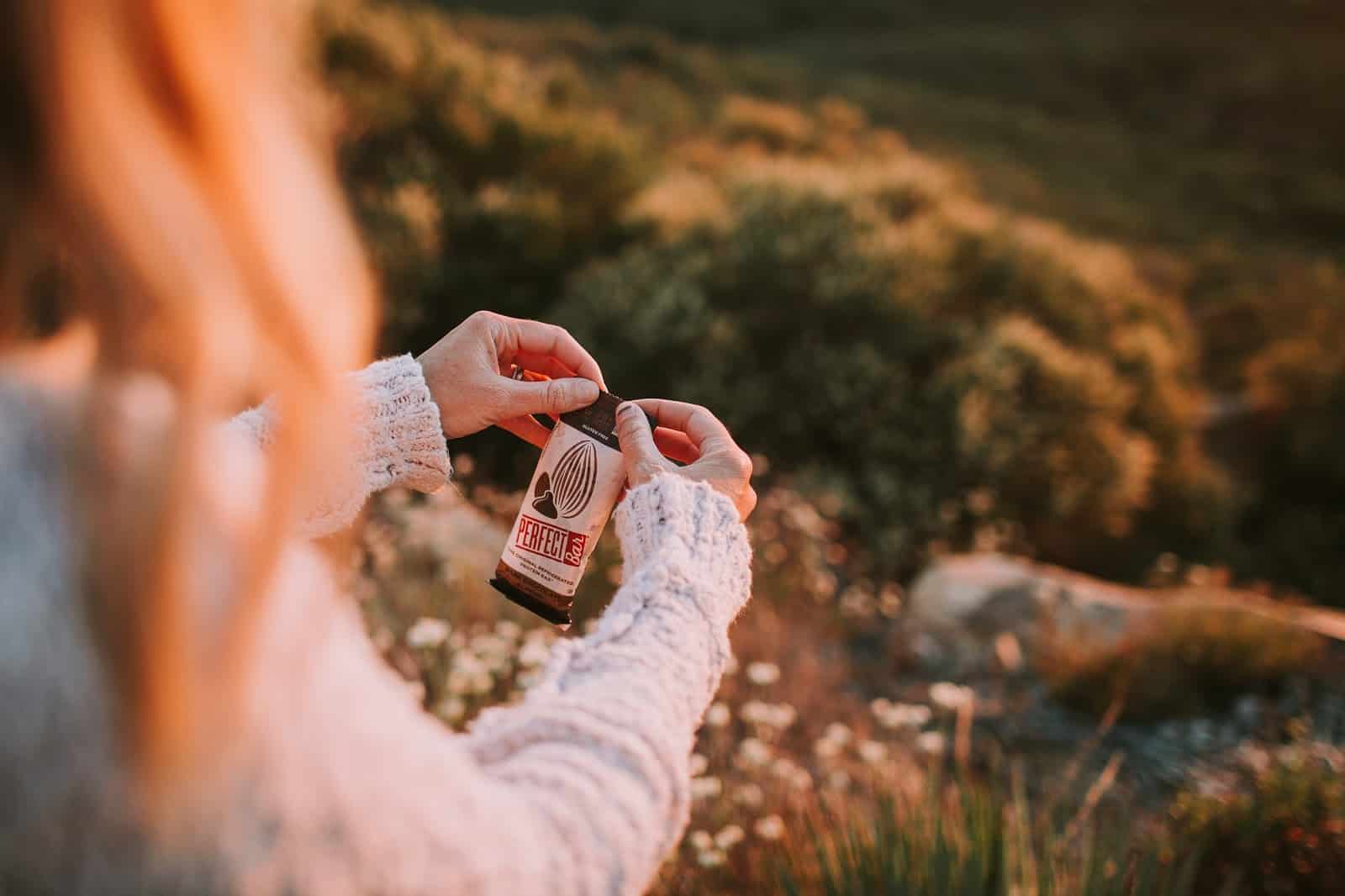 If you're committed to a gluten-free lifestyle, whether it's by necessity or choice, you know how hard it is to find tasty, gluten-free snacks. Now try to find gluten-free snacks that are easy to pack and TSA-approved and your options suddenly seem very limited. Do you really want to risk it and hope they have those honey-roasted peanuts? Plan ahead and stock up on some of these delicious foods for all of your in-flight snacking needs.
Here are 20 delicious, gluten-free snacks you can enjoy at 30,000 feet!
For a transatlantic breakfast
Three Bears Oats cups are free from the top 8 allergens (including gluten, of course) and contain live, natural probiotics to support your digestive health. Yummy flavors include cranberry vanilla, wild blueberry, cinnamon raisin, and apple spice.
If you're looking for something decadent, but sneakily healthy, these flourless muffins will do the trick.
Sweet and nutty, these tasty little scones are easy to make and easy to pop in your carry on!
Boasting "ingredients you can see and pronounce," KIND's granola mixes make a great breakfast on the go.
For an energizing pick-me-up
A little sweet, a little salty… these little protein bites will give your brain and body a little mid-flight burst of energy when you start to feel groggy.
6. Apples
Don't forget your apple a day! Bring a whole apple to munch on by itself or apple slices to dip in your favorite nut butter. Soaking your apple slices in water mixed with lemon juice will help prevent them from browning as soon as you leave your house.
The exotic blend of raspberries and goji berries covered in rich dark chocolate are sure to perk you up during travel.
These protein bars are so fresh, you have to head to the refrigerated section of the grocery store to find them. However, the manufacturer does state that they can be out of the fridge up to one week, so feel free to bring them on your flights!
For better in-flight rest
9. Almonds
Almonds are a great source of protein and melatonin. Snack on a small handful of almonds before you're ready to get some shut-eye.
10. Walnuts
Walnuts are yet another great source of melatonin. Consider making a homemade trail mix of walnuts, almonds and dried cherries to bring with you on the plane.
This roasted chickpea snack is lightly sprinkled with sea salt. Check out fun flavors such as Korean BBQ, Falafel, and Wasabi.
12. Bananas
The potassium and magnesium in bananas help your muscles relax, promoting better sleep. Additionally, bananas are easy to pack! Slice lengthwise and top with some nut butter and cocoa nibs for a special treat.
For satisfying your sweet tooth
This yummy cookie recipe allows those with a gluten-free diet to enjoy the classic chocolate chip cookie without the negative side effects.
Who says fruit snacks are just for kids? Find these online or at your local grocery store!
These 1.15 oz squeeze packs meet TSA regulations. They are perfect to eat alongside your favorite fruit or with your favorite GF crackers or toast.
This GF brownie recipe is a great treat to prepare the night before you go. With this rich and gooey dessert in your bag, you'll probably be making friends with your travel companions really quickly.
For your salty cravings
If you want to fit in with the rest of the plane munching on airplane pretzels, grab a bag of Glutino's gluten-free pretzels for your trip!
Crunchy, organic, and protein-packed, this is a salty snack you can feel good about!
This blend of colorful, crispy root vegetables is as delicious as it is nourishing! The original flavor includes yucca, taro, sweet potato, parsnip, and batata.
Grab a few travel-sized bags of Boomchickapop popcorn to munch on while enjoying an in-flight movie or book!
Looking for other wellness tips for your upcoming trip? Check out our guide to preventing 5 of the most common travel-related illnesses!
**Disclaimer: Faith Ventures is not liable for any allergic reactions to foods recommended in this post. Always check nutrition and ingredient labels. These are not affiliate links.**

Going on a mission trip? Don't forget to buy travel insurance!