How to Dress When Traveling to the Middle East: Women's Edition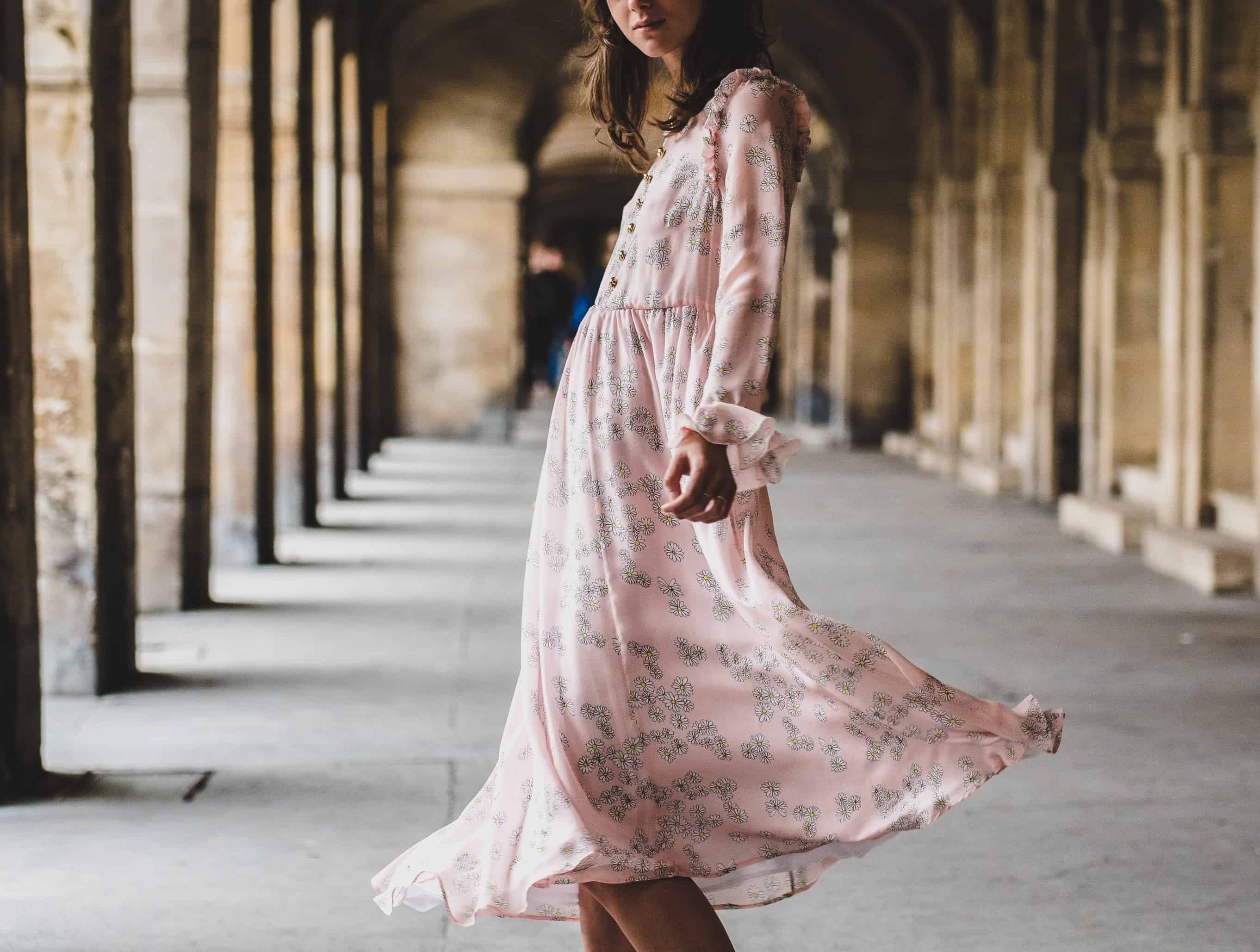 Middle Eastern culture is highly conservative. Local women commonly wear head dressings to cover their shoulders, hair, and faces–sometimes only exposing their eyes. As a female traveler, you might wonder how you can respect the local culture while staying comfortable in your own skin.
Know that by respecting the dress code of a conservative country, you are not shaming your femininity but simply eliminating barriers with those you'll encounter. Consider how the Apostle Paul encountered the local culture for the sake of the Gospel:
"To the Jews I became like a Jew, to win the Jews. … I have become all things to all people so that by all possible means I might save some. I do all this for the sake of the gospel, that I may share in its blessings." – 1 Corinthians 9:20a; 22b-23
Respecting local dress codes will not only protect you from unwanted attention, but it will help you facilitate easier interactions with locals. As a witness for Christ, you don't want something as simple as clothing choice interfering with your mission.
With this in mind, here's our list of what and what not to wear during a trip to the Middle East:
What Not to Wear:
You should leave behind anything that exposes your knees or shoulders–unless you mix them with layers. Then you can probably get away with it. As a general rule, if you wouldn't wear it to Sunday church, then you shouldn't pack it for the Middle East.
Here's a more extensive list:
Tops
Because of the arid climate in the Middle East, you might be tempted to pack some cute tanks to wear. However, you might catch locals staring if you wear them without a covering. Generally, if your shirt is tight, transparent, low-cut, short, or sleeveless, it's safer not to wear it.
X Spaghetti straps
X Sleeveless tops
X Low-cuts
X Midriffs
X Slogans
Bottoms
When it comes to bottoms, you should avoid wearing anything tight or higher than the knee. Although locals have a greater tolerance for jeans, you might find the denim too heavy to wear in the heat. It's more a preference if you want to pack the casual go-to, but wear a fitted pair without holes.
X Shorts
X Short Skirts
X Skinny or ripped jeans
Swimwear
Sporting a bikini at a public beach will definitely get you unwanted attention. Though beach resorts and other touristy areas are more accepting of suggestive fashion, why risk it?
Accessories
Anything flashy or clunky can draw unwanted attention. At worst, it can even pin you as a target for robbery. If you want to wear some jewelry, accessorize simply.
What to Wear:
Conservation is key in Christian circles. The same goes for Middle Eastern fashion. Loose, long, or tailored items will work well in your favor. Staying cool yet modest in the arid climate is probably your greatest concern. Don't worry. We have solutions.
Check out our packing list on how to battle the heat with class:
Tops
Keep it long-sleeved and light (or at least elbow-length) with any tops you wear. Although this might sound ridiculous to wear in the heat, hear us out. For one, Coolibar offers modest tops that not only keep you cool but also protect you from the sun's harmful rays. Otherwise, fabrics made of cotton, chambray, rayon, or linen will work well for battling the heat.
✓ Blouses
✓ Button-ups
✓ Tunic
Bottoms
Whether pants or a skirt, you shouldn't wear anything above the knee. Maxi skirts are probably your best option, as they provide optimal airflow and maximum coverage.
✓ Ankle-length capris
✓ Leggings (under skirts)
✓ Jumpsuit
✓ Maxi skirts
✓ Long dresses
Swimwear
Though burkinis certainly exist, there are plenty of other ways to stay stylish and modest at public beaches. Try wearing a one-piece or a tankini that covers your midriff. Transform a cute rash guard and boyshorts into a modest suit. Above all else, you should definitely invest in a maxi wrap cover up to wear during your transit on and off the beach.
Accessories
Each of these accessories is light and convertible to modify any outfit. You can toss one over your shoulders or wrap around your waist. Always carry at least one of these items with you, even if you're not wearing it with your outfit. Each one is super easy to slip on if needed, especially if you encounter a religious site. These areas are more strict on dress code.
✓ Sarongs
✓ Pashmina
✓ Shawls
✓ Cardigans
✓ Scarves
If you're a DIY kind of gal, check out these videos on creative ways you can wear a scarf or cute ways you can tie a pashmina.
If you're a female traveler visiting the Middle East, it takes courage and humility to abide by local dress codes. Follow Paul's example. Without much extra work on your part, you can dress appropriately, avoid awkward stares, and make a greater impact for Christ. Sounds like a win-win-win to us!
Have you traveled to the Middle East? What are your go-to clothes or accessories to help you stay cool and conservative? Help a lady out in the comments, our Facebook page, or our Twitter.