How to Write a Thank You Email That Will Delight Readers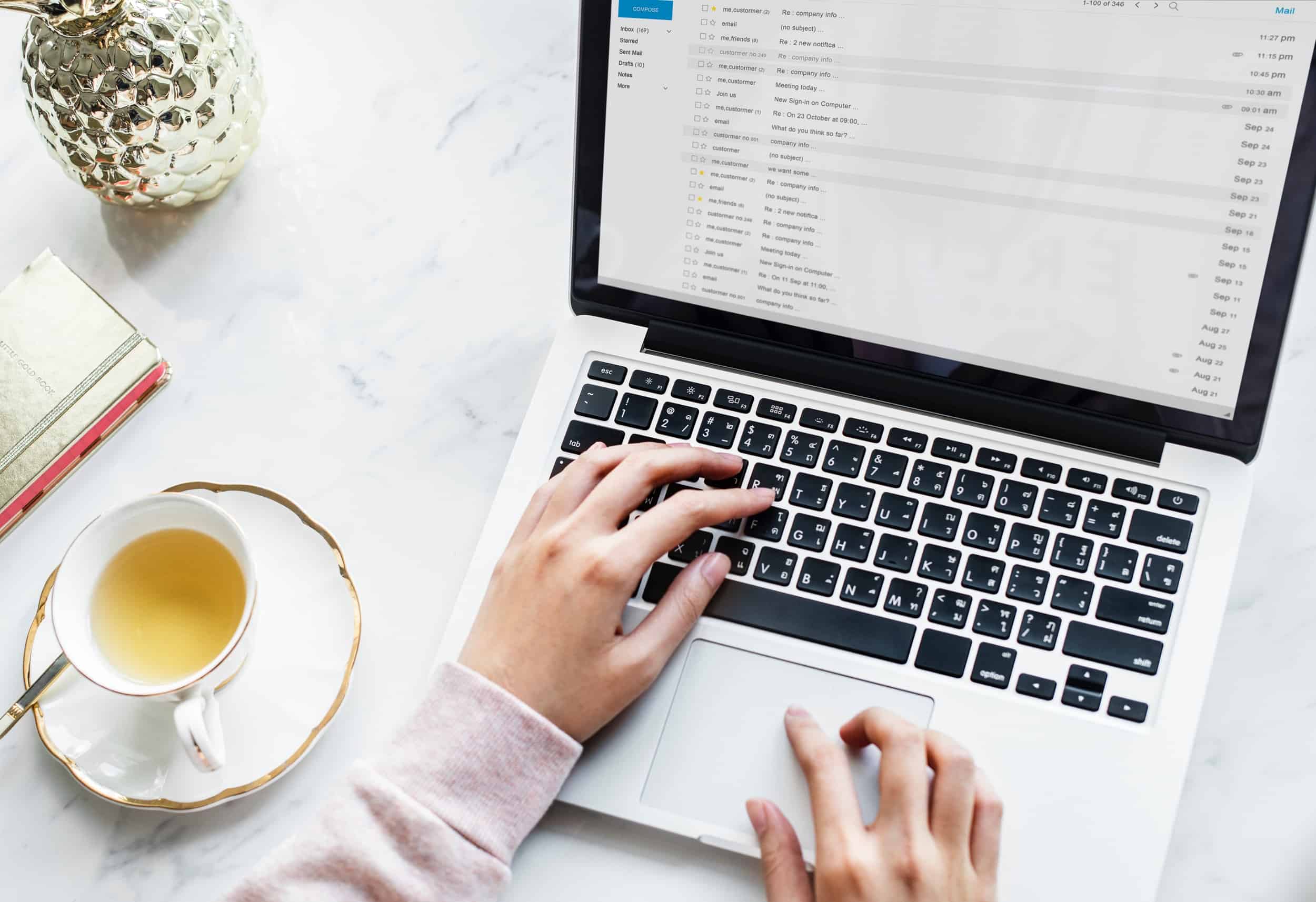 Does the thought of addressing, licking, and stamping dozens of thank you cards make you cringe?
Although handwritten thank yous are incredibly thoughtful, they're sometimes hard to accomplish when you're a one-person show. If mailing tons of thank you cards just isn't feasible, you can try an easier alternative: thank you emails.
Now, I know what you're thinking: emails don't mean as much. However, you can learn how to write a thank you email that will delight your readers. Here are the basics:
1. Keep it brief.
2. Personalize it.
For some more details on how to write a thank you email, here are some simple tips to apply:
Attention starts with the subject line
People get dozens–some, hundreds–of emails a day. Most people skim their inboxes for valuable content and leave or delete the rest. If your subject line flops, your email might stay unopened in the recipient's inbox.
Subject lines that draw attention typically:
Use the words, "thank you," as readers open these emails most often.
Include the recipient's name.
Involve a hint of intrigue. (i.e., "Surprise Inside!")
Address your recipient
Only robots address an email with "Valued Customer." If you want a thank you email to mean more than the average retailer's, take time to address the recipient personally.
Open with a warm greeting.
Use their first name. (Include the last name if necessary.)
Opt for a comma over a semicolon to keep it informal.
Keep it concise
Keep your thanks brief and make sure to specify what you're thankful for.
Make it interactive
Readers want more than a blank page full of text. Humanize your thank you email where you can. To do this, you could include a relevant picture or a funny gif. Add some flowers around the border. Don't overwhelm the email with too many interactions, though; decorate sparingly with intentionality.
Include pictures, emojis, or gifs.
Handwrite your signature
End your thank you email with an encouraging word or a blessing. After your typed name, you can include a handwritten signature. Handwritten signatures add a meaningful, personal touch–especially to a thank you message. You can use a simple tool like Signature Maker to write, save, copy, and paste your signature at the end of any email.
Optional: Attach an eGift
Thank you cards are always appreciated, and you can take it one step further by attaching an eGift card. Who wouldn't love a free coffee from Starbucks or enjoy a few bucks off their next Target trip?
Sending thank you emails is a quick and practical way to show your appreciation. It can make a meaningful impact if crafted correctly. Keep the message brief and make it stand out. Personalize your email message and design, and you'll know how to write a thank you email that makes the reader feel appreciated.
Looking for other ways to show your volunteer's appreciation? Check out 5 Ways to Show Your Team Members They're Important.