6 Tips for an Easy & Speedy Passport Renewal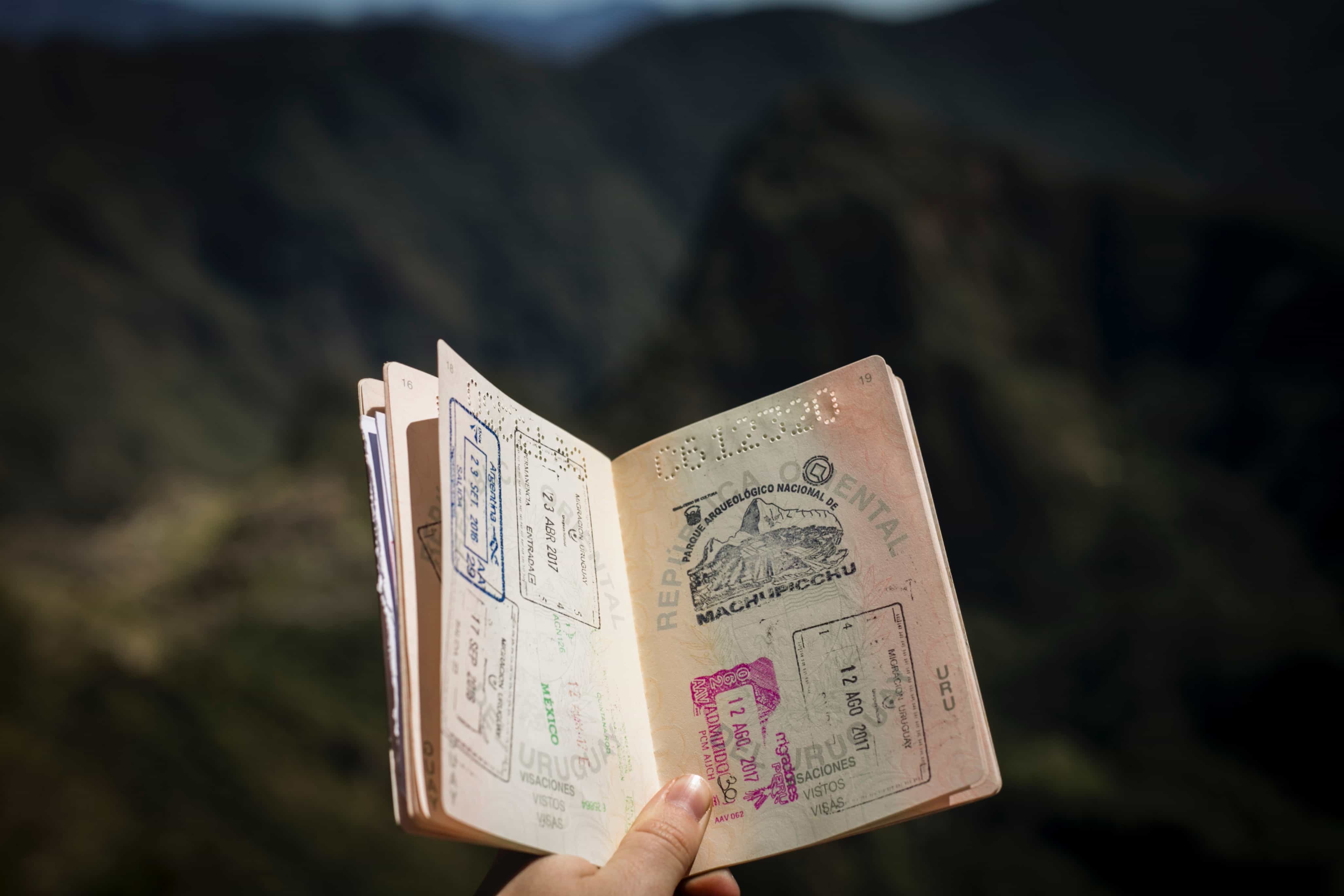 Are you renewing an expired passport? As travel comes back after COVID, it is absolutely imperative to renew your passport BEFORE you book your trip. Passport offices are currently overwhelmed with requests and there's no telling how long your turnaround time could be. If your passport is expired or close to expiring, the time to renew is now!
With so many details and deadlines to track, a passport application can seem overwhelming–but it doesn't have to be. As long as you understand which passport documents you need and follow passport photo requirements, you can experience a smooth and speedy passport renewal. There's no need to prolong an already lengthy process. If you're ready to apply for a passport or renew an expiring one, here are a few travel tips to get your passport as quickly as possible.
1. Check Your Passport Expiration Date
Do you know when your passport expires? Even if you have six months before expiration,  you may be in trouble. Some countries require your passport to stay valid for a minimum of six months after your departure date. If your passport expires before the six-month mark, you may face challenges when boarding your plane. Some common destinations with the six-month rule include China, Jamaica, Mexico, and Thailand. To avoid this dilemma, make sure you keep your passport expiration in mind and renew with plenty of time.
2. Start Your Passport Renewal Early
No one expects a quick visit to the DMV. Likewise, you should expect passport renewals to take longer than anticipated. It usually takes 6-8 weeks to process and receive a passport replacement, but don't straddle the deadline. If you have an upcoming trip, you don't need to wait until your current passport expires. You can renew at any time!
If you need a new passport within three weeks, you can expedite the renewal process by
Making an appointment at the local passport agency
Providing proof of urgent travel plans
Paying expedited service fees (typically $60)
3. Complete Your Passport Application
If you submit a passport application with errors, it will not get accepted. Mistakes even as simple as typos, misspellings, intentional scribbles, white-out marks, or blank lines will void an application and prolong the renewal process. Applications with errors will get suspended until you're able to correct them. The passport agency will let you know if your passport application shows errors–but you might not receive their notice for 2-3 weeks! To avoid a lengthy delay, make sure to fill out your passport application completely and carefully review the information for accuracy before you submit it.
4. Provide all Required Passport Documents
Make sure you provide the proper documentation for your passport application or passport renewal. Along with your passport application, you must provide the following documentation:
Proof of U.S. Citizenship**
Current Photo ID (i.e., driver's license)
Recent Color Photograph
Appropriate Passport Fees
Before you submit the application or arrive at your passport agency appointment, make sure you double check your documents are valid and follow passport guidelines. Getting your documents right the first time is key for a speedy passport renewal.
5. Fulfill Passport Photo Requirements
Your passport photo needs to meet passport photo requirements. If you opt out of on-site passport photo services, make sure to read and follow the guidelines carefully to submit your own passport photo. The rules for passport photo submissions include basic instructions like required print size, matting, and standard resolution. The guidelines also limit how you can pose and what you can wear in the photo. Make sure to review the photo guidelines before taking your picture so you can capture it right the first time.
6. Use the Correct Passport Application Method
With similar applications to complete, it's easy to mistakenly request a passport renewal with the incorrect DS Form or use the wrong application method. Although you can renew your passport by mail, there are certain instances when you must apply in person.
Renewing your passport by mail is incredibly convenient. You can renew by mail and complete the Form DS-82 if you can submit your current passport with the application. Your current passport must also:
Show no damage (besides "wear and tear")
Have been issued at age 16 or older
Have been issued within the last 15 years
Display your current name*
*You may request a passport renewal via mail with a name change IF you include a certified copy of your legal name change (such as a marriage document) along with your passport application.
If this is your first attempt to apply for a passport, your passport got lost or stolen, or your current passport does not meet the criteria for renewing by mail, you must apply or renew in person. To apply or renew in person, you must:
Schedule an appointment at a passport agency
Fill out Form DS-11 completely
Present your current photo ID
Provide proof of U.S. Citizenship**
Pay required passport fees
**U.S. citizenship is often proved through the original or certified copy of one's birth certificate. Unauthorized copies will not suffice. 
➡ Travel insurance covers lost or stolen passports. Make sure to purchase a policy before your next trip!