10 Faith-Inspiring Books for Your Summer Reading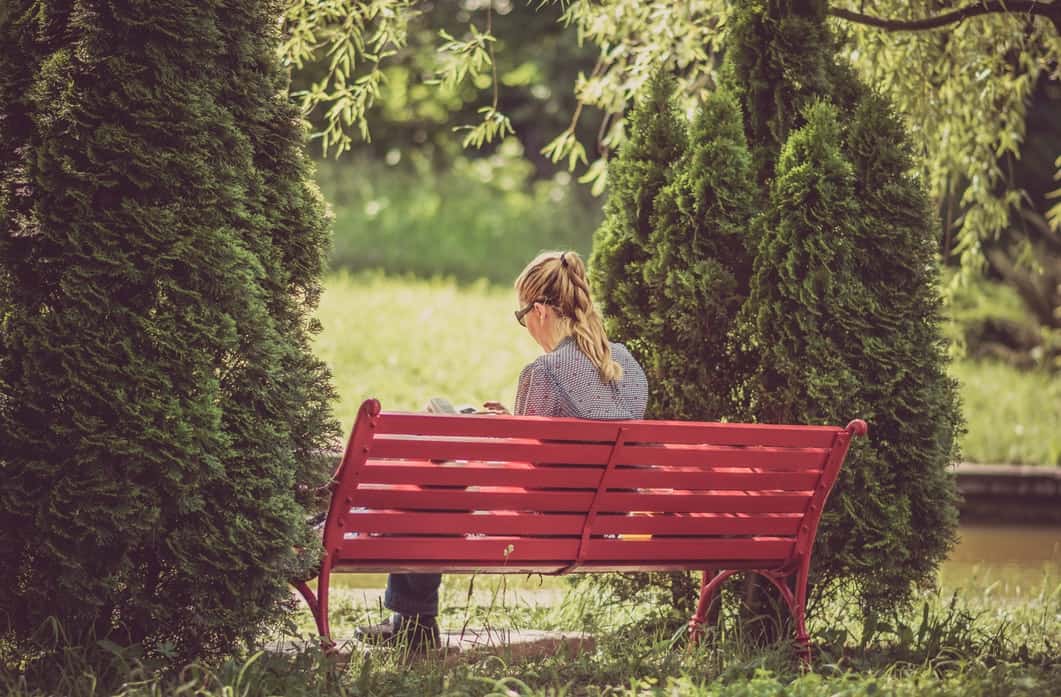 Summer is coming, and we know you're ready to hit the lawn chair with a cold glass of lemonade and one of the best summer reads this year! If you're preparing for a summer trip abroad, have a passion for missions work, or simply love to read, here are a few faith-inspiring books to add to your summer reading list!
David Livermore
David Livermore has a Ph.D. in social sciences and is one of the leading experts on cultural intelligence. In this book, he examines the role of cultural intelligence in the effectiveness of modern day missions.
How to Alleviate Poverty Without Hurting the Poor… And Yourself
Steve Corbett and Brian Fikkert
This book challenges the typical approach to poverty alleviation, which fails to see all the complexities of poverty and often does more harm than good. It offers solutions for a more sustainable path, that brings dignity and empowerment to the communities being served.
John and Elizabeth Sherrill
Brother Andrew van der Bijl of the Netherlands began to smuggle Bibles to closed countries in 1955. This account of his life will leave readers on the edge of their seats as they follow his epic journey of faith and courage. This expanded version, released in celebration of his 60 years of ministry includes new photos and an epilogue written by Brother Andrew himself.
Mark Batterson
Missionaries of old used to buy a one-way ticket aboard a ship bound for their destination, fully expecting never to return home. Their commitment to the call of God was for life. Mark Batterson's, All In, is a call to live a life with this level of commitment —  to die to oneself. The premise is this: "If Jesus is not Lord of all, then Jesus is not Lord at all. It's all or nothing." This book will challenge you to abandon mediocrity and be sold out for Christ.
Duane Elmers
Author Duane Elmers asked people around the world for their thoughts on Western missionaries and was told, "Missionaries could be more effective if they did not think they were better than us." All too often today's approach to missions unintentionally comes across as arrogant, insulting, and offensive. Elmers looks at cross-cultural sensitivity and servanthood through a Biblical lens, imploring missionaries to carefully examine whether their actions bring dignity and honor to the people they serve.
Elisabeth Elliot
Elisabeth Elliot recounts the story of her husband, Jim, and his five missionary friends, killed while trying to make contact with the Huaorani tribe of Ecuador in 1956. Written while she was still in Ecuador, Elliot offers a candid glimpse into the life, thoughts, and fears of a missionary, and challenges us to ask ourselves how much we are willing to sacrifice for Christ.
Beth Moore
In this year-long, daily devotional, Beth Moore compiles stories and thoughts from hundreds of real missionaries serving around the world. Their faith in God through the daily struggles of the mission field will inspire you and make you eager to get your feet on foreign soil.
Sharon James
"…when I am called to face danger, to pass through scenes of terror and distress, He can inspire me with fortitude, and enable me to trust in Him." The newly engaged Ann Hasseltine, penned these words in her diary in 1810, soon to marry and leave home forever, joining her husband, Adoniram Judson, as a missionary to the beautiful country of Burma. Sharon James draws from pieces of Ann's memoir to tell the story of Ann and Adoniram's hardships, perseverance and victories in reaching the people of Burma.
Jean Johnson
As a missionary to Cambodia, Jean Johnson draws upon her 16 years of experience and her own past mistakes on the mission field. She warns readers of the dangers of using our Western view of creating church experiences, culture, and financing to plant churches abroad. This is a good summer read for those preparing for short and long-term mission trips.
Corrie ten Boom
Corrie ten Boom shares her story as a Dutch watchmaker who risked her life during World War II to hide persecuted Jews. She and her family suffered at Nazis concentration camps because of their faithfulness. Corrie ten Boom tells of God's miraculous, loving hand throughout her perilous journey to show that light will always overcome darkness. A must-read classic, The Hiding Place inspires raw courage to do what's right despite unspeakable odds.
**The views expressed in suggested books do not necessarily reflect the views of Faith Ventures.