Travel Lightly: 5 Tips for Packing Shoes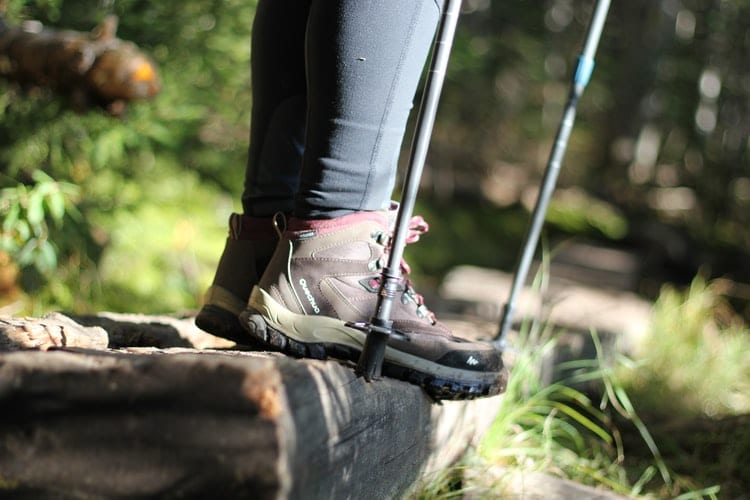 Travel Lightly: 5 Top Tips for Packing Shoes
Heading out on a new adventure and struggling to fit everything you need in your suitcase? More often than not, your shoes are going to be the heaviest and bulkiest items in your suitcase, so they are the first thing you're going to remove. While shoes are a necessity, you don't want them to take up all your space. To help you make the most of the space you have and still bring along your favorite shoes, we've compiled the best tips for packing shoes below.
Pack Only Your Most Versatile Shoes
There are two approaches to packing shoes: bring a pair for every occasion, or consolidate your options by bringing only a few very versatile pairs that can be worn over and over. When you are trying to pack lightly, the latter is the only real option. Shoes that are neutral in color are best for traveling as they can be worn with different outfits. Ideally, you should have one pair of boots for hiking, a pair of sandals that are easy to slide on, and a casual pair of all-purpose men's or women's supportive sneakers that can be worn anywhere.
Look For Packable Shoes
Lightweight, soft fabric shoes and sandals are the easiest shoes to pack as they don't mind being squeezed. Canvas sneakers are ideal for travel as they are lightweight, easy to clean and versatile enough for standing all day at work or relaxing on the weekend. Shoes with heels or thick outer materials, on the other hand, are much heavier and bulkier so should be left at home unless you absolutely need them.
Clean Your Shoes
It's likely that your shoes are going to get dirty while you travel. You're going to be doing a lot of walking and as you are wearing fewer pairs of shoes more frequently, they will get more wear than they normally do. If possible, pack shoes that are cleaned easily. Avoid materials like suede that are easily damaged by dirt and rain. 
Before packing your shoes in your suitcase, give them a quick clean inside and out with a cleaning wipe to avoid getting dirt on your clothing. You may even want to store them in bags in your suitcase to keep everything separated.
Fill Your Shoes
Every inch of your suitcase is valuable space, so be sure to take advantage of the space inside your shoe. You can stuff the insides of your shoes with socks, phone chargers and other items you don't mind being put inside your shoe for the journey.
Wear Your Heaviest Pair of Shoes
If you are planning to bring hiking boots, conserve space and weight in your suitcase by wearing them while traveling. While you might prefer to wear a lightweight pair of women's or men's comfortable sneakers on the plane, it's better to have your boots on the trip than not be able to fit them because of a lack of space. Ideally, only wear shoes that don't have metal pieces in them as these can stall you while you're going through security.