12 Encouraging Bible Verses About Hope in Hard Times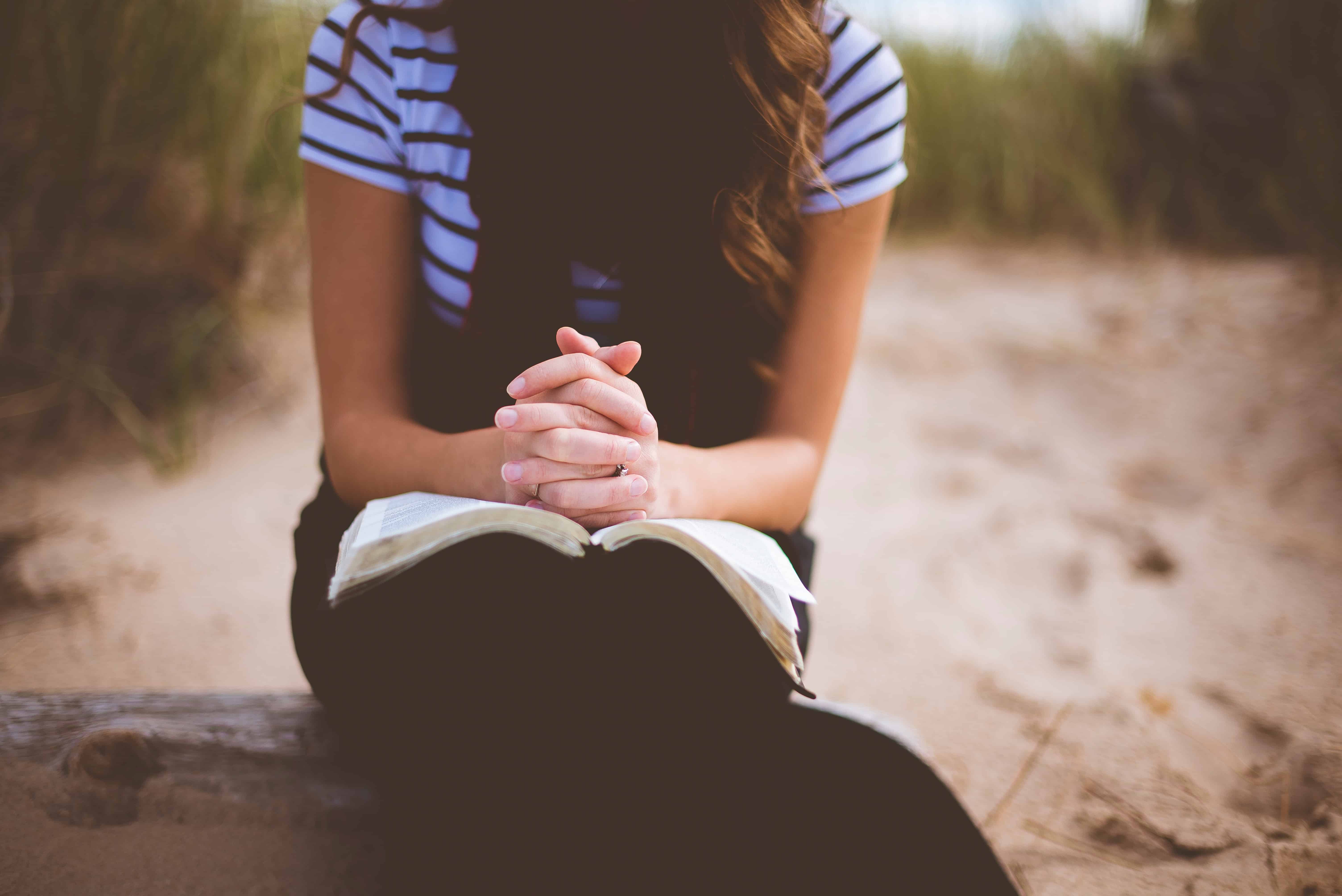 As Christians, we live in a broken world. We still face difficult situations and pain that appears to have no answers. Still, we can rest on God's Word and the firm truths within. If you're seeking truth in hard times, speak these encouraging bible verses over your life:
Bible Verses for Depression and Hopelessness
1. 2 Corinthians 1:3-4
Praise be to the God and Father of our Lord Jesus Christ, the Father of compassion and the God of all comfort, who comforts us in all our troubles, so that we can comfort those in any trouble with the comfort we ourselves receive from God.
Truth: We can offer empathy to others because of the troubles we face.
2. Romans 8:35
Who shall separate us from the love of Christ? Shall trouble or hardship or persecution or famine or nakedness or danger or sword?
Truth: God's love is stronger than the pains of this world.
3. Psalm 40:1-3
I waited patiently for the Lord; he turned to me and heard my cry. He lifted me out of the slimy pit, out of the mud and mire he set my feet on a rock and gave me a firm place to stand. He put a new song in my mouth, a hymn of praise to our God. Many will see and fear the Lord and put their trust in him.
Truth: God hears your cries of pain. He is your steady foundation when everything else falls apart.
Bible Verses About Anxiety and Fear
4. Isaiah 41:10
So do not fear, for I am with you; do not be dismayed, for I am your God. I will strengthen you and help you; I will uphold you with my righteous right hand.
Truth: Though your strength may be small, God's strength is more than enough to get you through.
5. 1 Peter 5:7
Cast all your anxiety on him because he cares for you.
Truth: What troubles you matters to God; He wants to shoulder the burden with you.
6. John 14:27
Peace I leave with you; my peace I give you. I do not give to you as the world gives. Do not let your hearts be troubled and do not be afraid.
Truth: God's peace can supernaturally transcend any troubles you face.
Bible Verses About Struggling Finances
7. Matthew 6:26
Look at the birds of the air; they do not sow or reap or store away in barns, and yet your heavenly Father feeds them. Are you not much more valuable than they?
Truth: God loves His children and provides for them.
8. Malachi 3:10
Bring the whole tithe into the storehouse, that there may be food in my house. Test me in this," says the Lord Almighty, "and see if I will not throw open the floodgates of heaven and pour out so much blessing that there will not be room enough to store it.
Truth: Continue to tithe, even in financial stress, and God will bless you for it.
9. 2 Kings 4: 3-7
Elisha said, "Go around and ask all your neighbors for empty jars. Don't ask for just a few. Then go inside and shut the door behind you and your sons. Pour oil into all the jars, and as each is filled, put it to one side."
She left him and shut the door behind her and her sons. They brought the jars to her and she kept pouring. When all the jars were full, she said to her son, "Bring me another one."
But he replied, "There is not a jar left." Then the oil stopped flowing.
She went and told the man of God, and he said, "Go, sell the oil and pay your debts. You and your sons can live on what is left."
Truth: God is all-powerful and all-knowing. He can provide in miraculous ways.
Self Doubt Bible Verses
10. 1 Corinthians 1:27
But God chose the foolish things of the world to shame the wise; God chose the weak things of the world to shame the strong.
Truth: God empowers you. He uses those with doubts and insecurities to do His work.
11. Proverbs 3: 5-6
Trust in the Lord with all your heart and lean not on your own understanding; in all your ways submit to him, and he will make your paths straight.
Truth: Ask God to lead the way, and He will direct your path.
12. Joshua 1:9
Have I not commanded you? Be strong and courageous. Do not be afraid; do not be discouraged, for the Lord your God will be with you wherever you go.
Truth: God is with you every step of the way–always and forever.
Looking for more encouraging Bible verses? Check out 12 Verses to Prepare for Your Missions Trip.
~~~
➡ Do you need mission trip travel insurance? Compare plans at Faith Ventures.