12 Uplifting Thanksgiving Bible Verses to Share on Facebook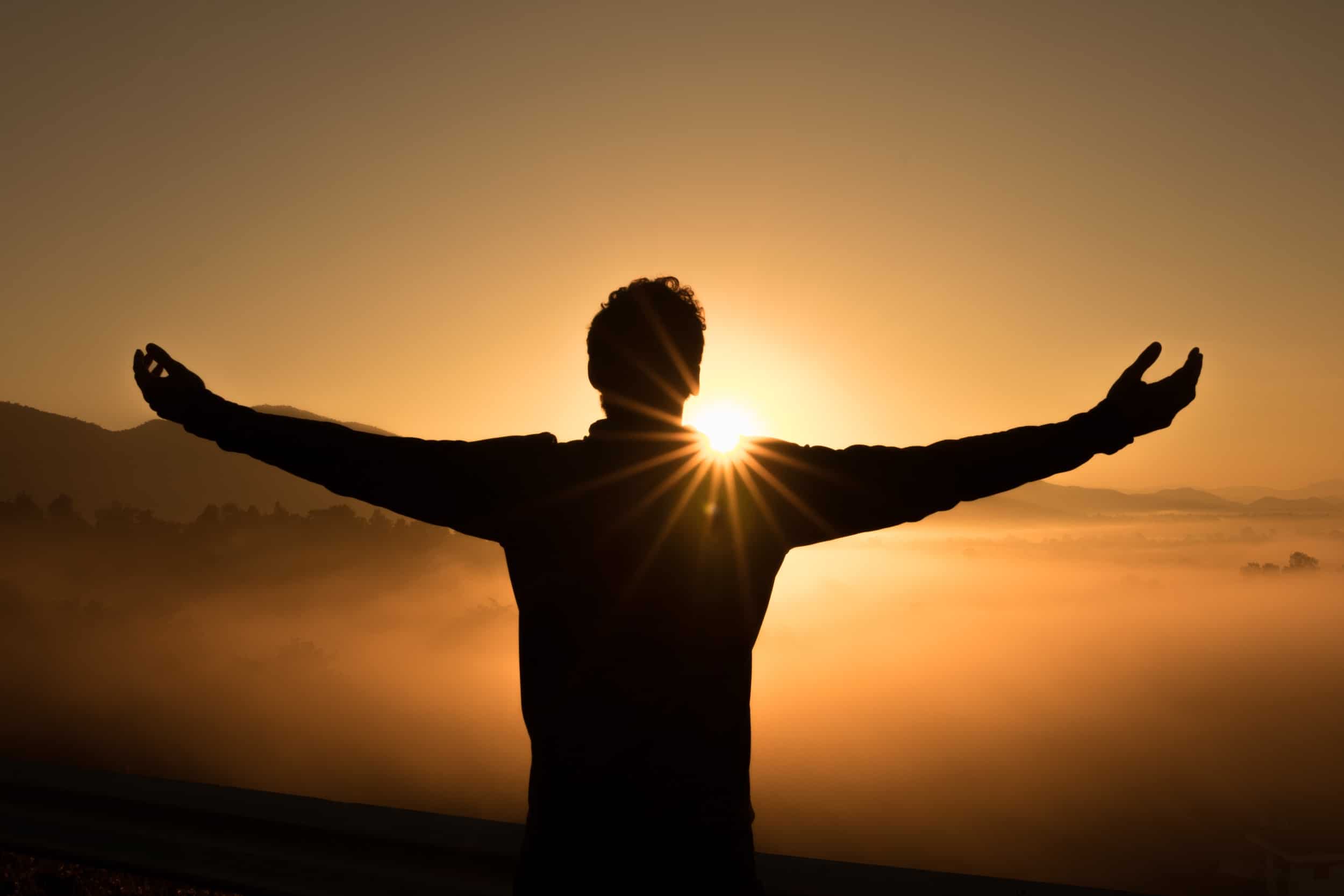 Thanksgiving is turkey-wrapped and drizzled in gravy–but the holiday is more than great food. Thanksgiving bursts with reminders to thank God and marvel at all the ways He has worked in our lives. No matter the season, here are 12 thankful bible verses to inspire your thankfulness to God throughout the year.
Why should we give thanks to God?
Besides God commanding us to thank Him countless times in the Bible, here are other thanksgiving bible verses to inspire gratitude.
1. God created everything, and He created it good.
1 Timothy 4:4-5
"For everything God created is good, and nothing is to be rejected if it is received with thanksgiving, because it is consecrated by the word of God and prayer."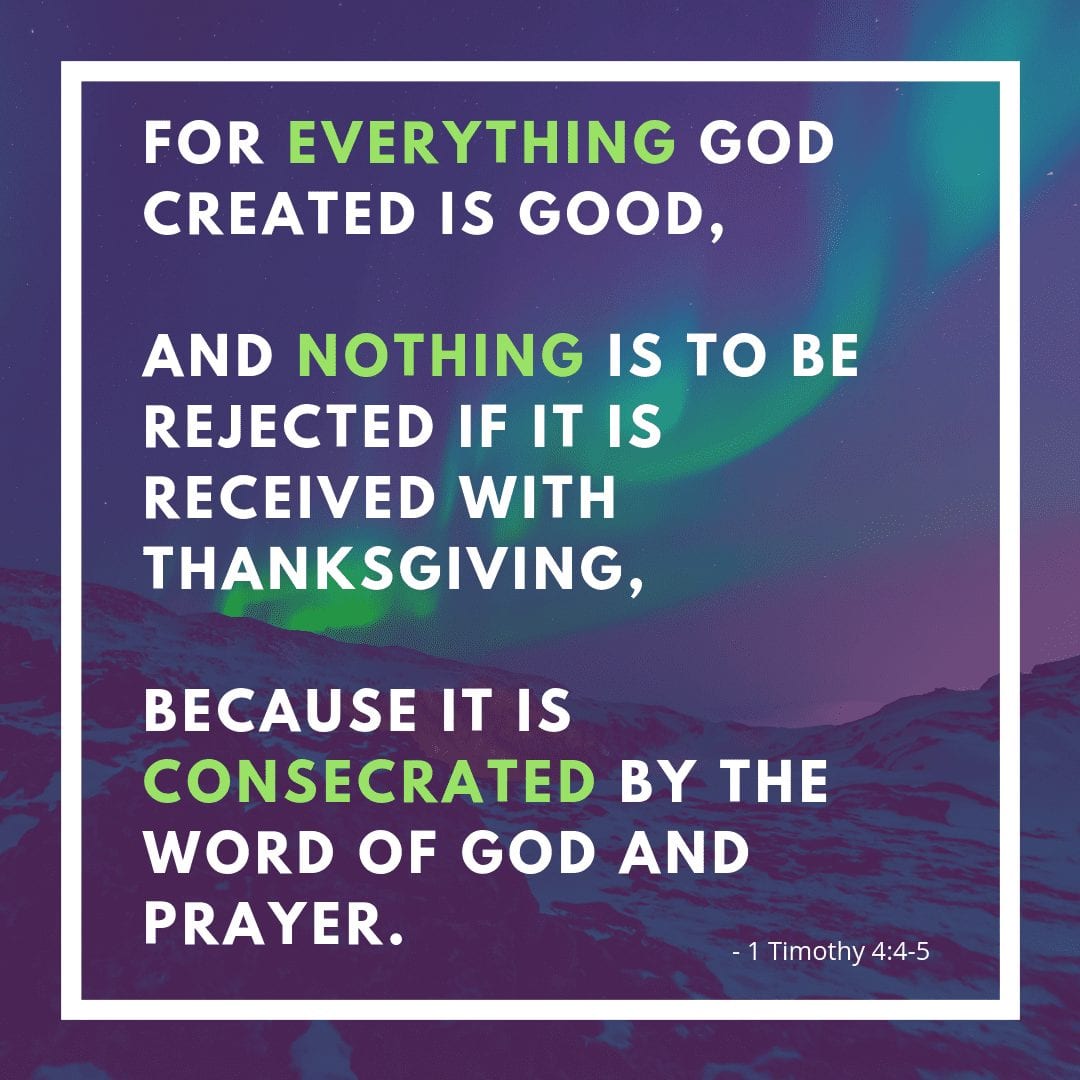 2. God made us, and we are His people.
Psalm 100:3
"Know that the Lord is God. It is he who made us, and we are his; we are his people, the sheep of his pasture."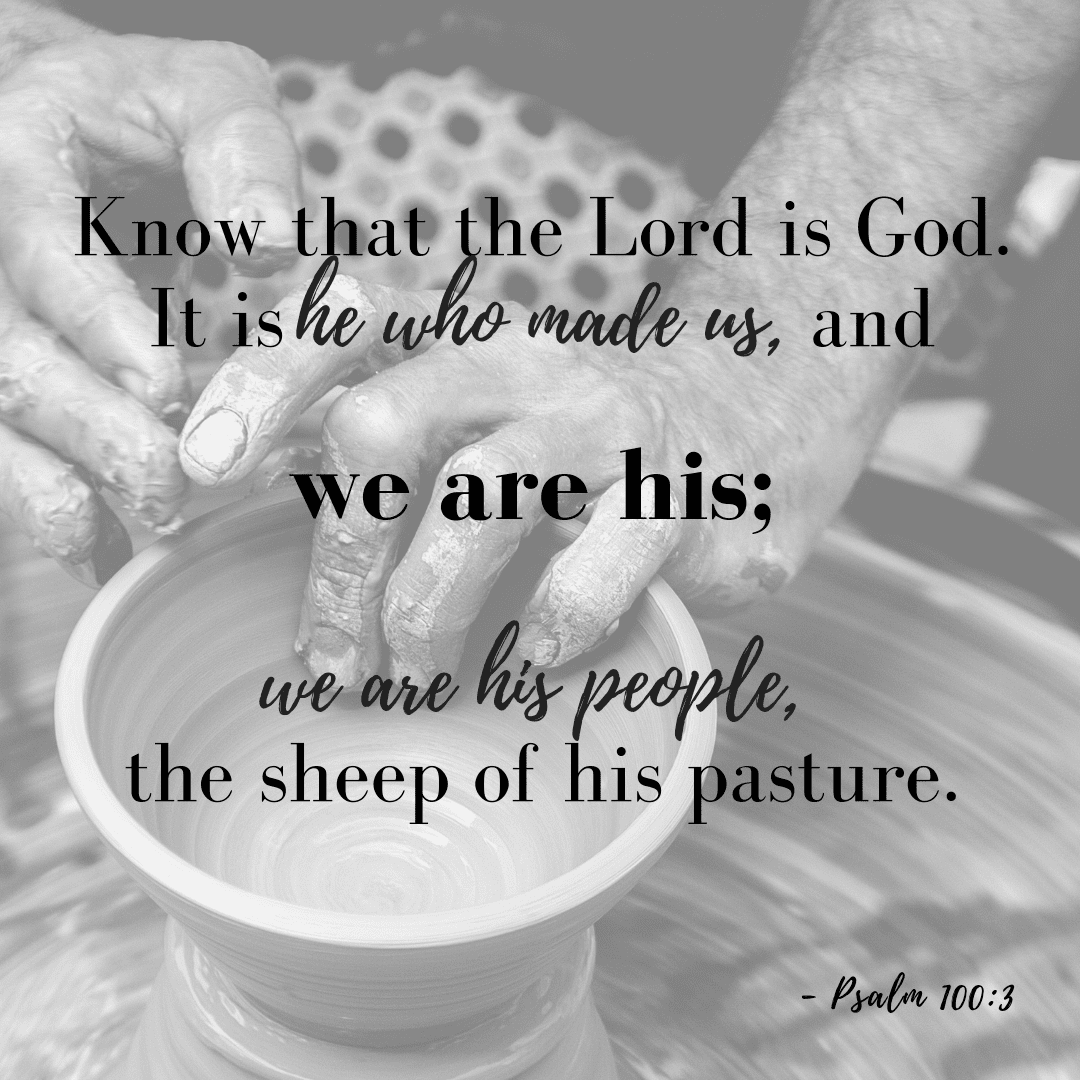 3. God's love for us never ceases.
1 Chronicles 16:34
"Give thanks to the LORD, for he is good; his love endures forever."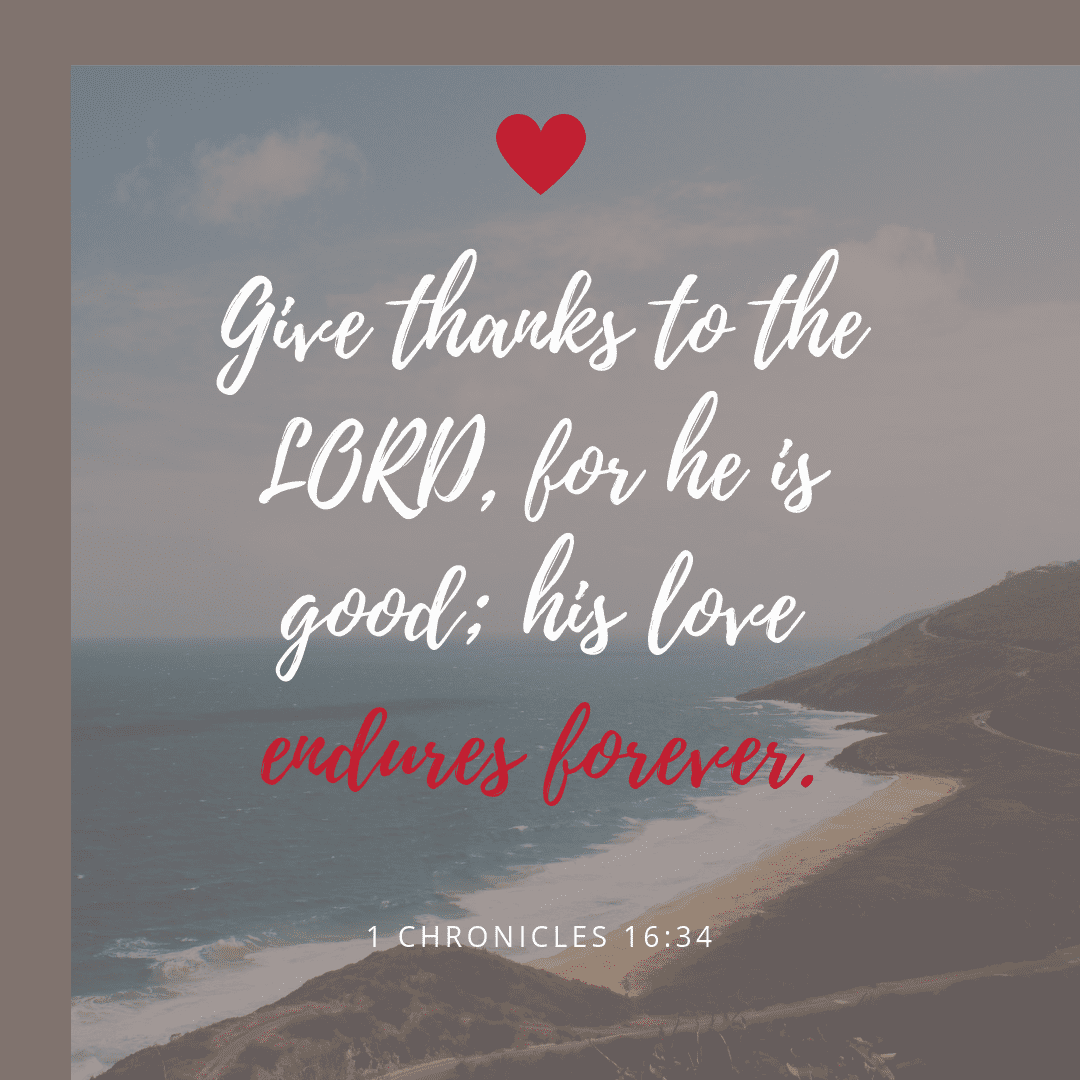 4. God freely gives us His grace.
1 Corinthians 1:4
"I always thank my God for you because of his grace given you in Christ Jesus."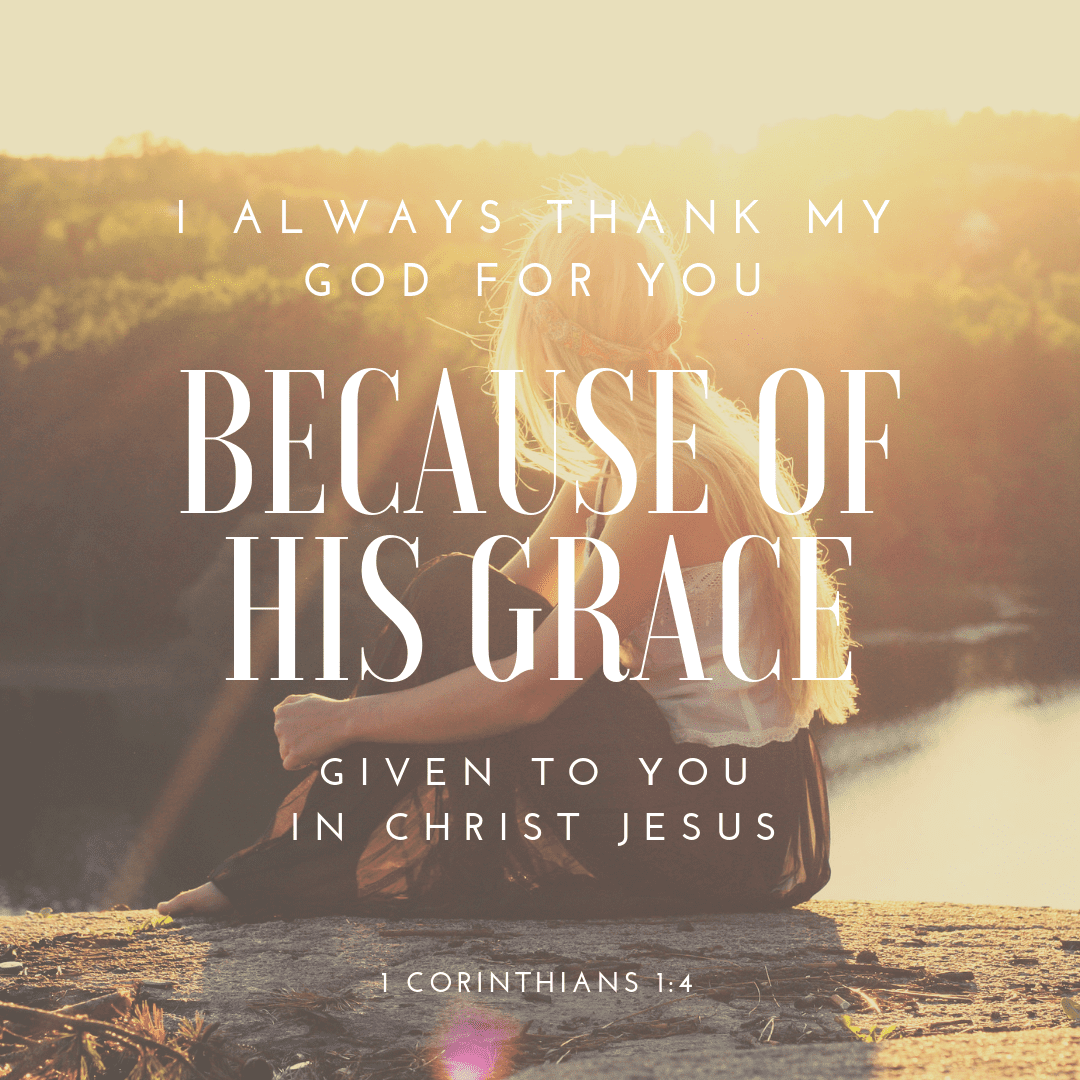 5. God satisfies our every need.
Psalm 107:8-9
"Let them give thanks to the LORD for his unfailing love and his wonderful deeds for mankind, for he satisfies the thirsty and fills the hungry with good things."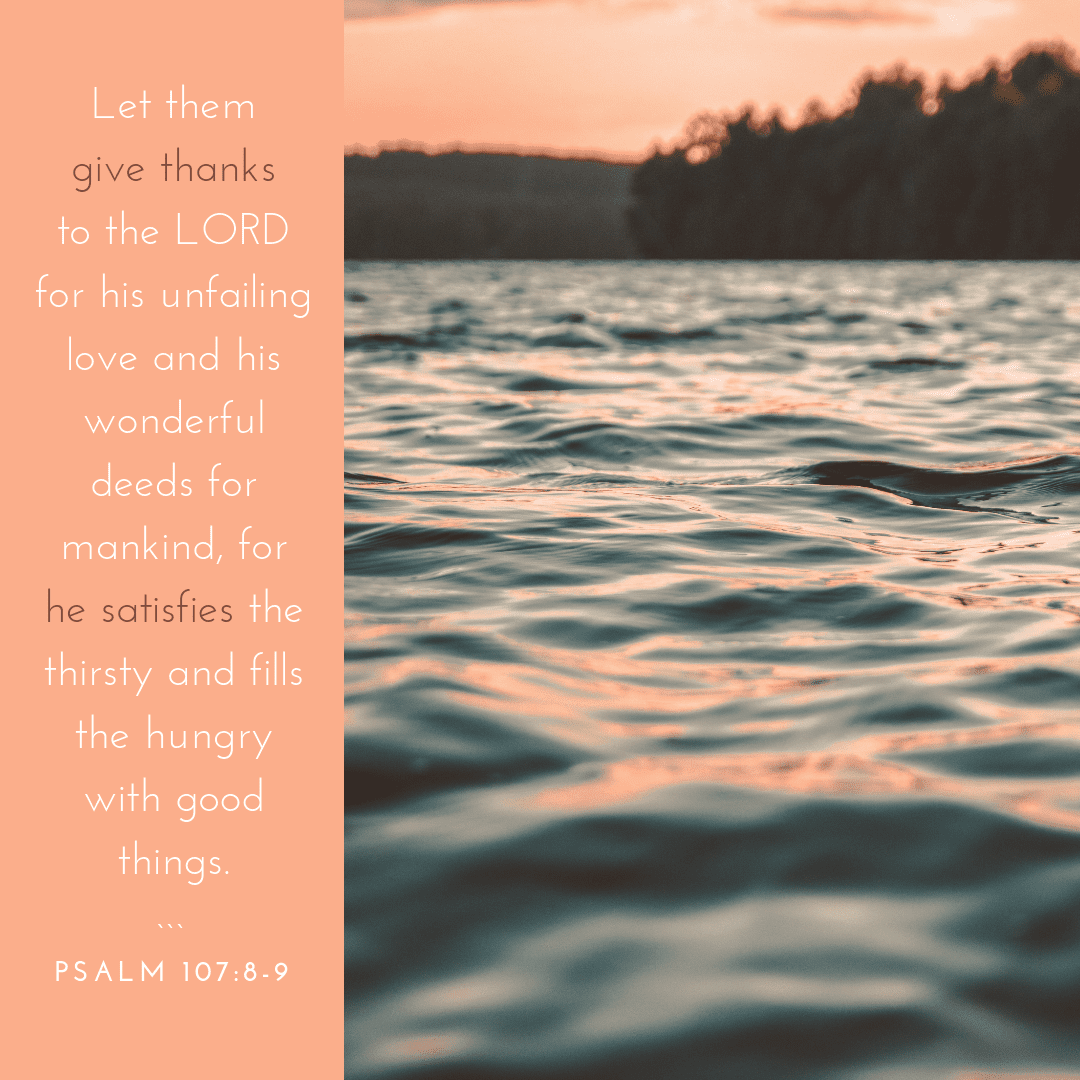 How can we give thanks to God?
We know God values, appreciates, and even commands our praise. However, how can we express our thankfulness? Here are a few thanksgiving bible verses to lead the way.
6. Thank the Lord every place you go.
Psalm 100:4
"Enter his gates with thanksgiving and his courts with praise; give thanks to him and praise his name."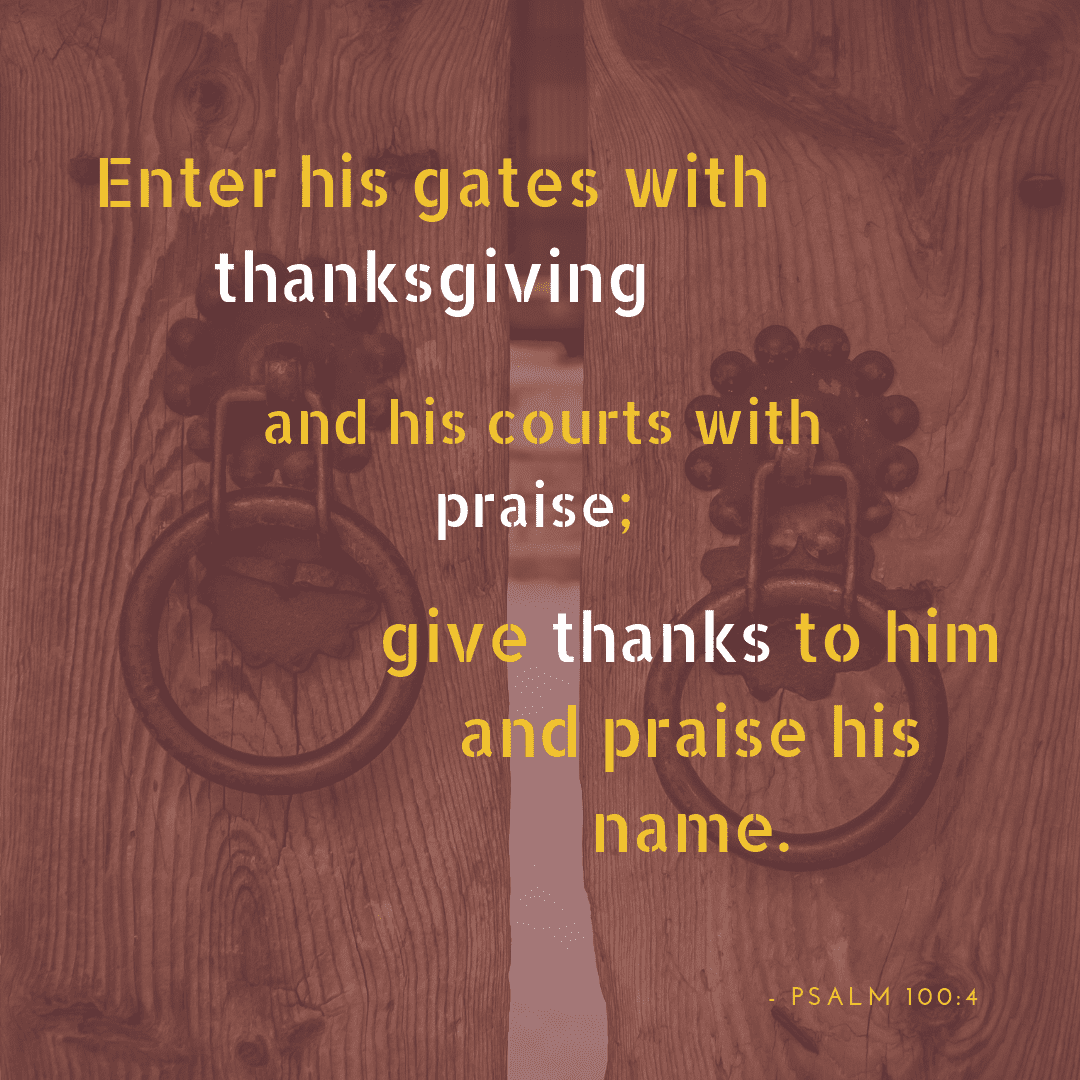 7. We can express thankfulness in every part of our daily lives.
Colossians 3:17
"And whatever you do, whether in word or deed, do it all in the name of the Lord Jesus, giving thanks to God the Father through him."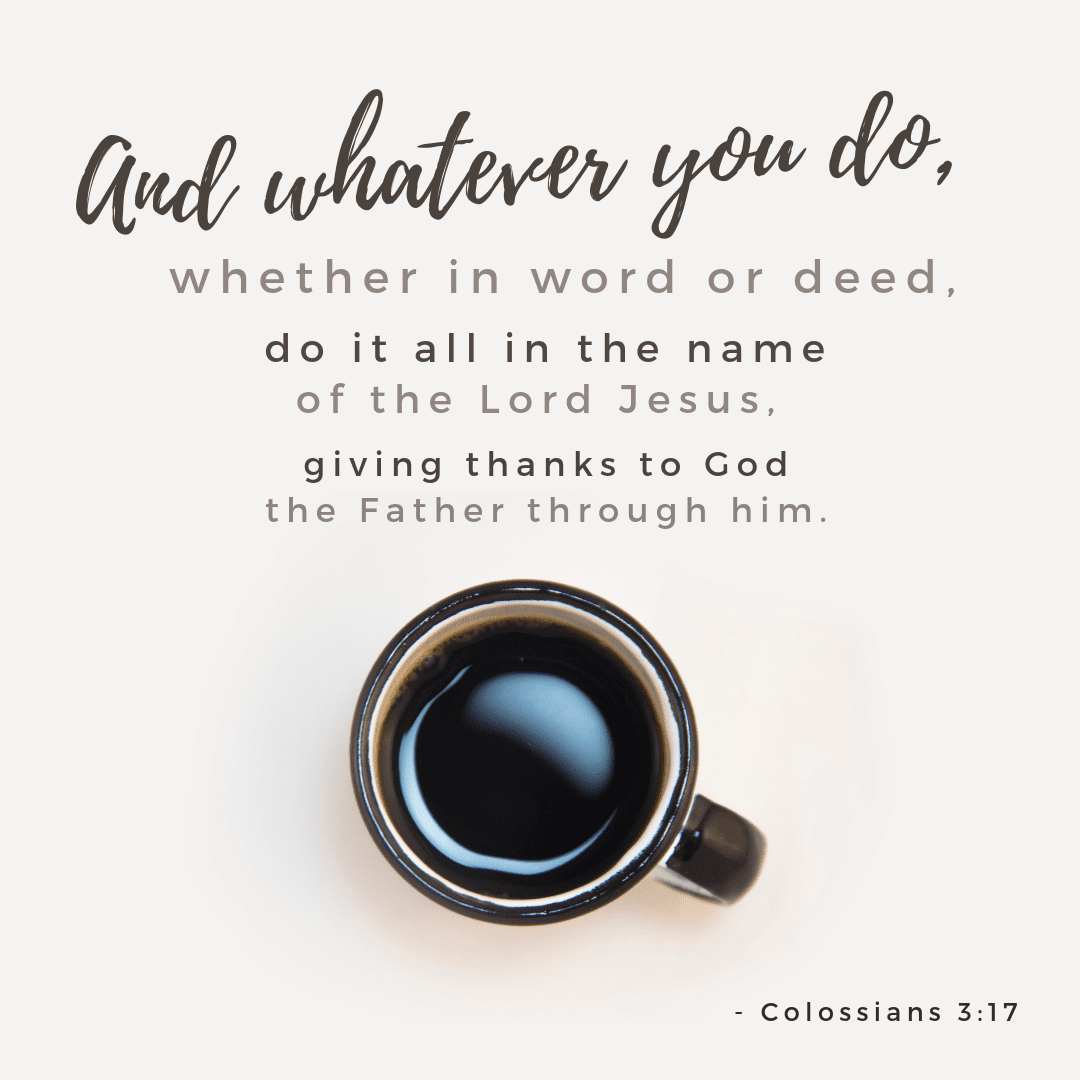 8. Giving generously blooms from a thankful heart.
2 Corinthians 9:11
"You will be enriched in every way so that you can be generous on every occasion, and through us your generosity will result in thanksgiving to God."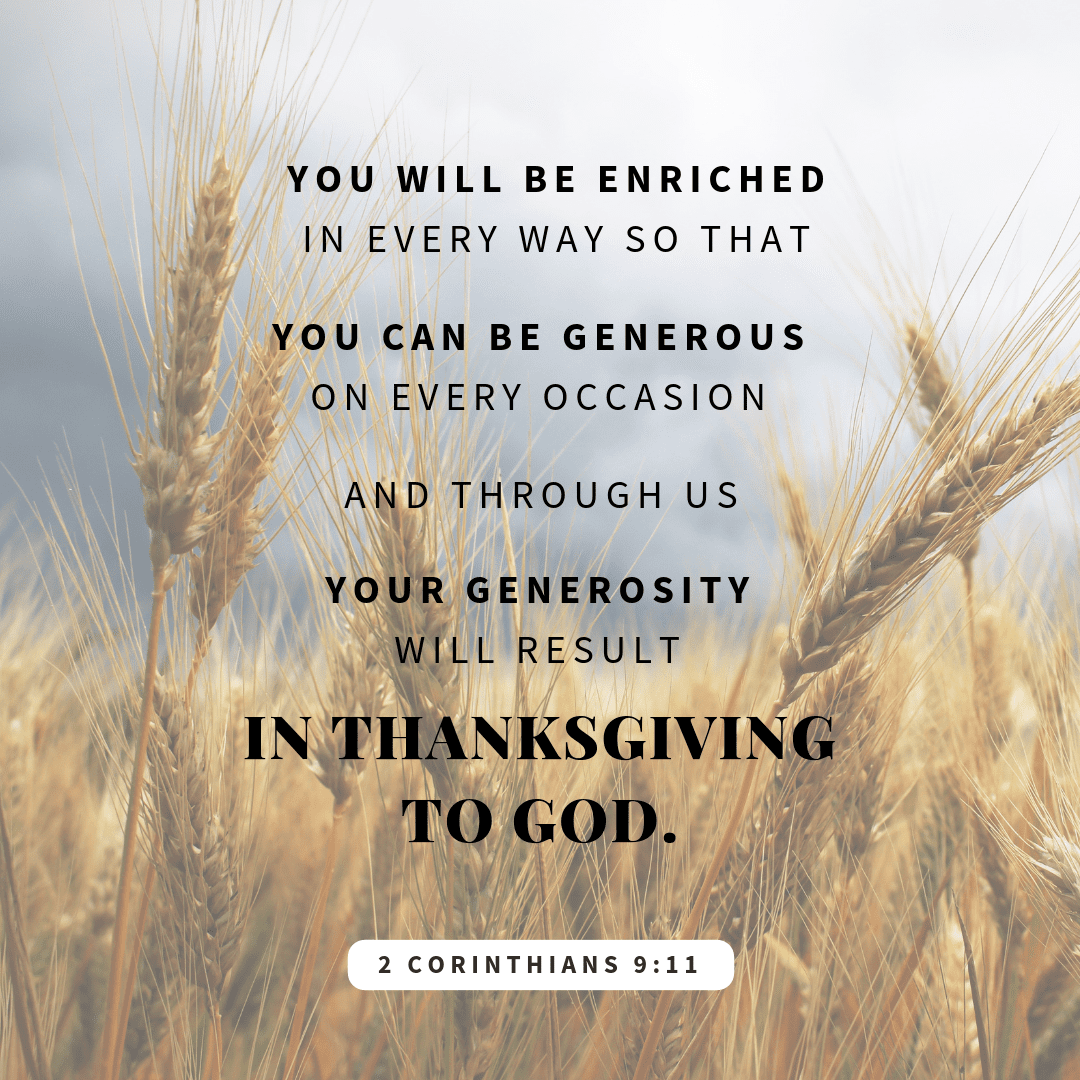 9. Always find something to be thankful for, even in the hard times.
1 Thessalonians 5:16-18
"Rejoice always, pray continually, give thanks in all circumstances; for this is God's will for you in Christ Jesus."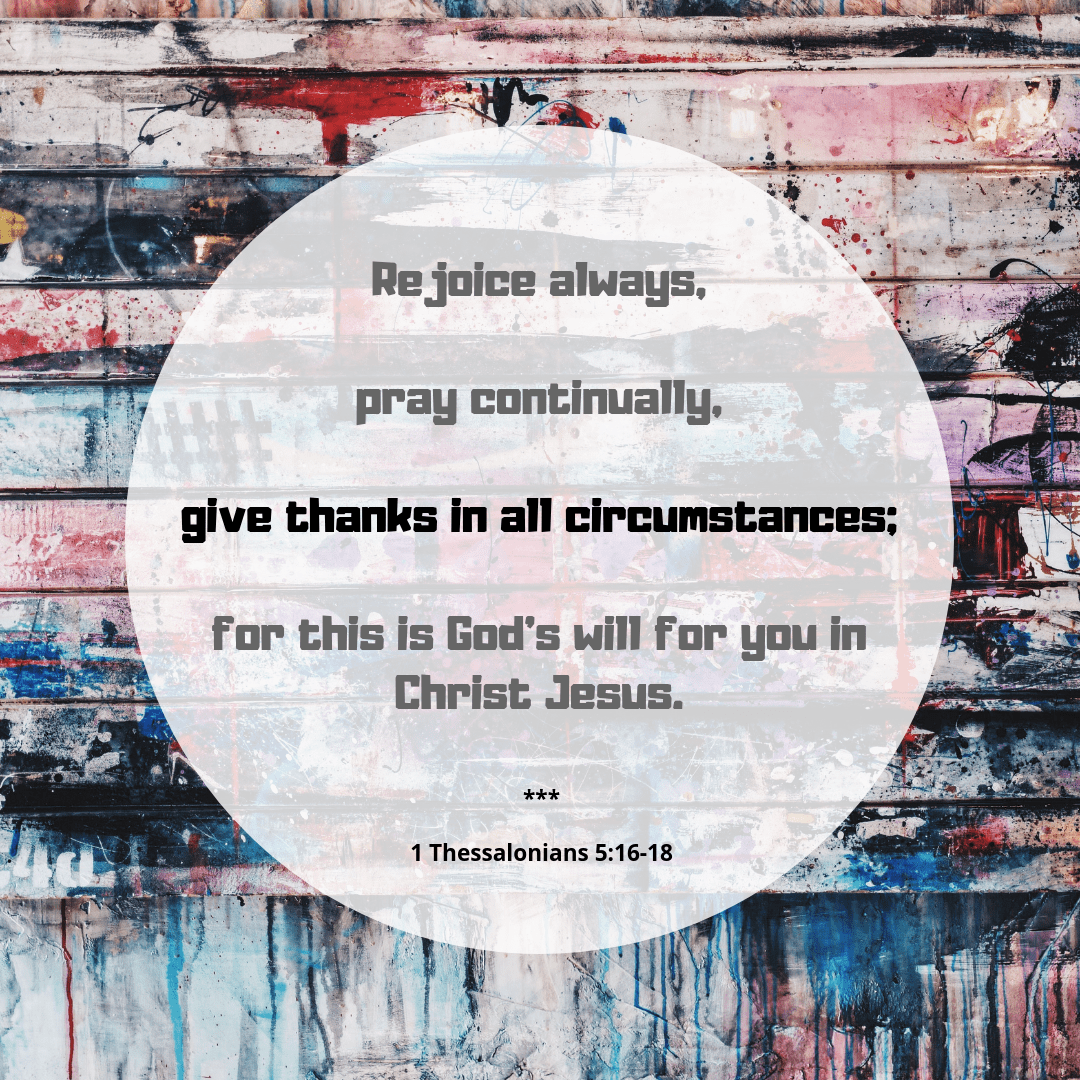 How can thankfulness benefit us?
Living every day in thankfulness leads to a more positive outlook and, ultimately, a happier life. These thankful bible verses reveal a few more benefits for regularly practicing gratefulness.
Philippians 4:6-7
"Do not be anxious about anything, but in every situation, by prayer and petition, with thanksgiving, present your requests to God. And the peace of God, which transcends all understanding, will guard your hearts and your minds in Christ Jesus."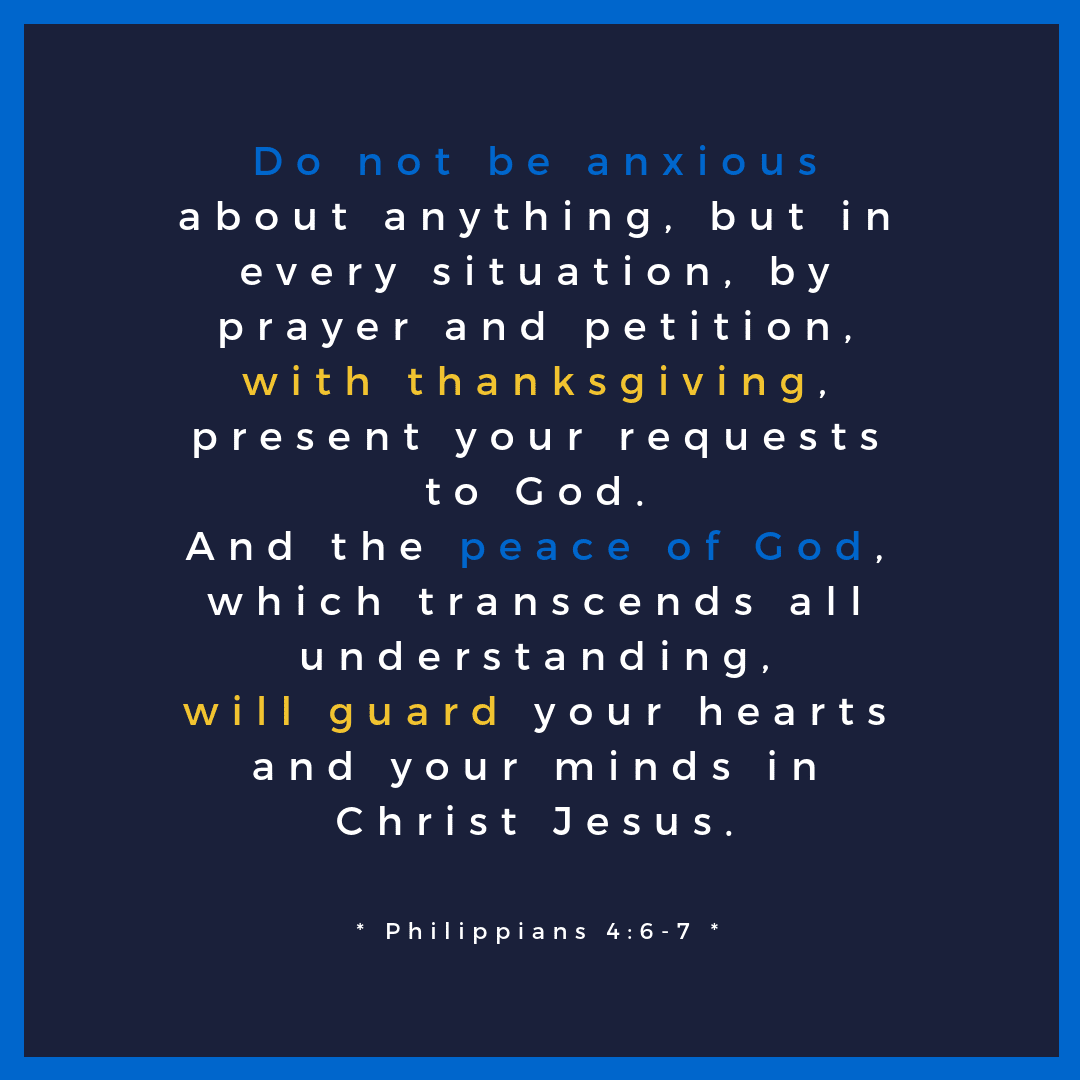 11. The devil hates a thankful heart because it helps us overcome life's struggles.
1 Corinthians 15:57
"But thanks be to God! He gives us the victory through our Lord Jesus Christ."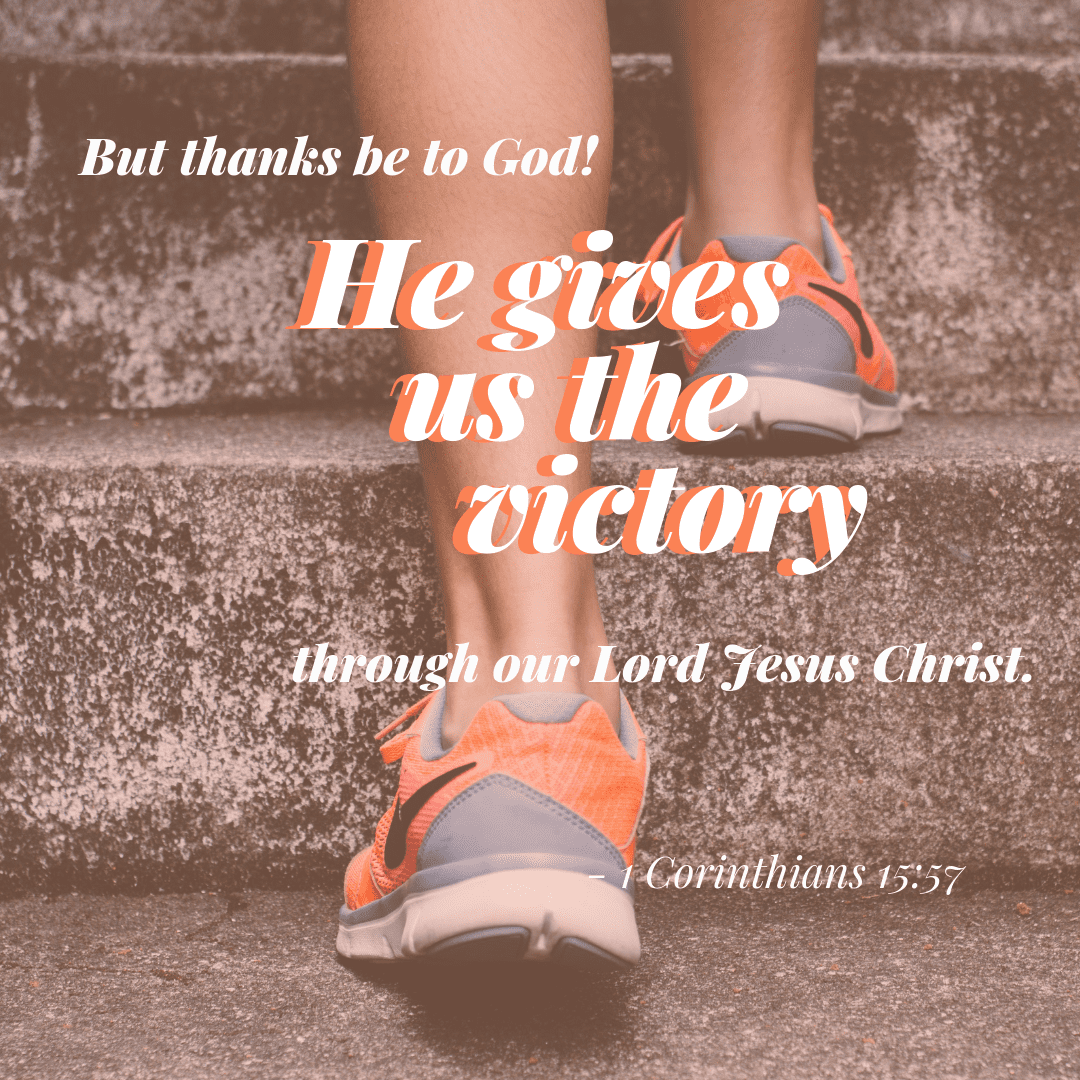 12. Thankfulness grows our faith and trust in God.
1 Peter 1:7
"These have come so that the proven genuineness of your faith—of greater worth than gold, which perishes even though refined by fire—may result in praise, glory and honor when Jesus Christ is revealed."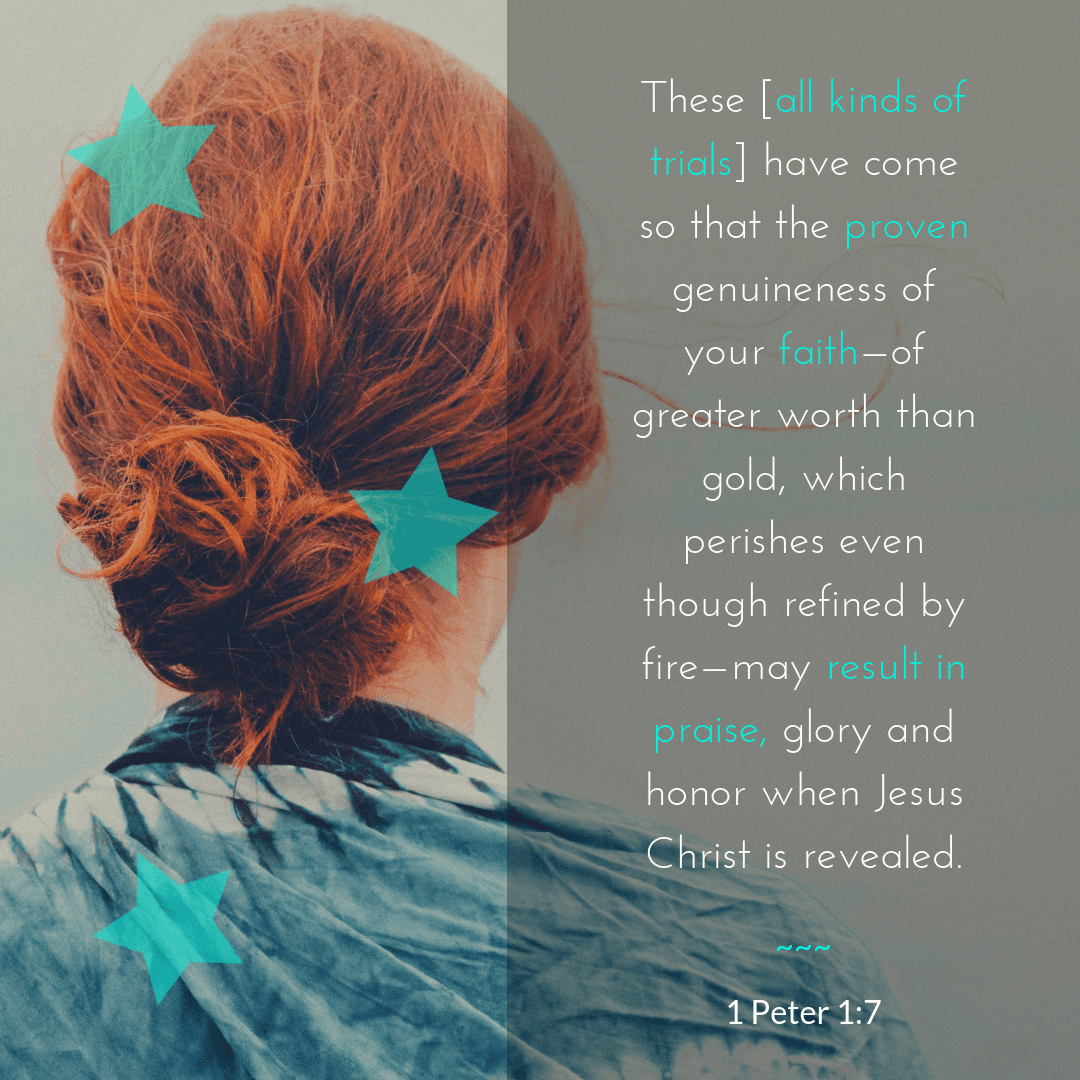 In what ways are you thankful to God? How will you express it? Share these thanksgiving bible verses on Facebook and spread the spirit of gratitude all throughout the year!
➡ Do you need travel insurance for an upcoming mission trip? Faith Ventures has the perfect plan for you!