11 Best Walking Shoes for Travel on Mission Trips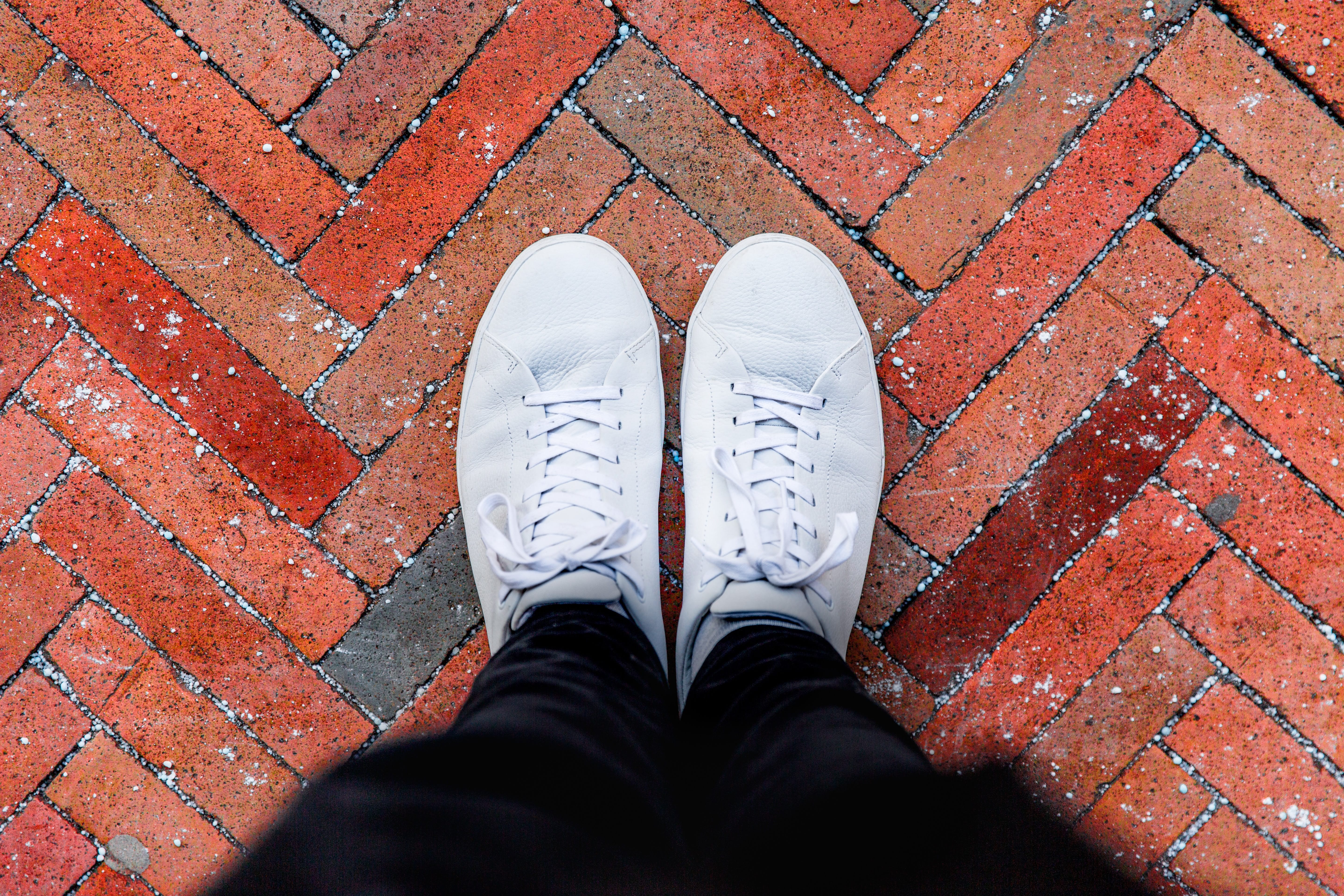 As it is written: "How beautiful are the feet of those who bring good news!"
– Romans 10:15
Are you looking for a pair of comfortable walking shoes to pack on your next mission trip? Do you need some reliable travel shoes to stand the test of time (pun intended)? Check out these best walking shoes for travel. For a little upfront cost, you'll find the best footwear for your upcoming mission trips.
"How Beautiful are the Feet" in these Best Walking Shoes for Travel
With a simple search through Amazon's best seller's list, it's easy to see which brands come on top for comfort and performance.

1. Allbirds: Wool Runners to Tree Toppers
Self-acclaimed as the world's most comfortable shoe, Allbirds craft their cloud-like footwear from sheep wool, tree bark, and sugar cane. Insoles and laces are simple to replace, and you can toss the entire shoe in the wash. The durability of Allbirds can make a single pair last a lifetime.
Pros:
Environment-friendly
Cloud-like comfort
Machine-washable
Compactable for suitcases
Color and style assortment
Considerations:
Average price is $99
Only available through the company website

2. Chacos: Classic Z Straps
With vegan-friendly construction, Chacos do not disappoint. These strappy sandals come in dozens of technicolor shades, each with adjustable straps to make the perfect fit. Whether you're a fan of the toe loop or not, Cachos provide all-day comfort with their Luvseat footbed and optimized tread.
Pros:
Adjustable straps
True to sizing
Arch support
Optimized tread in water
Neon color assortment
Considerations:
Average price is $105
Iconic tan lines
Pro tip: You can get 10% off your first order by signing up for their email newsletter.

3. Birkenstock: Mayari Birko-Flor Sandal
Birkenstocks are the classic summer sandal. Check out Mayari, one of the most popular styles. It comes in several colors. You can wear Birkenstocks from the beach, through the local market, and to Sunday service. Adjustable foot straps allow for secured fits, and the chic leather makes for a smooth step every time.
Pros:
Excellent arch support
Classy summer sandal
Designed for casual wear and Sunday best
Brand recognition
Considerations:
High price for high quality
Toe loop, for sensitive feet

4. Teva: Olowahu Flip-Flops
Comparable to Birkenstock for a fraction of the cost, Teva Olowahu Flip-Flops were modeled after an active life in the great outdoors. Athletes, outdoor advocates, and missionaries can wear these soft-cushioned sport sandals with confidence, wherever the trail may lead.
Pros:
Affordable at less than $30
Quick-drying polyester
Form-fitting footbeds
Dozens of rustic colors and designs
Considerations:
Toe strap, for sensitive feet
Takes some wearing to break-in
Fun Fact: Teva means "nature" in Hebrew.

5. Merrell: Siren Edge Hiker
These athletic sneakers by Merrel are supportive, protective, and breathable–designed for outdoor activity. Cushioned heels absorb shock with every leap, while Vibram traction keeps wearers upright on tough terrains. Many satisfied customers rave about this shoe's out-of-the-box comfort.
Pros:
Breathable mesh
Shock-absorbant
Organic odor control
Fun and cute colors
Considerations:
Cost around $89
Sheer athletic looks

6. Skechers: Relaxed Fit Steel Toe Boots
These steel toe boots from Sketchers will protect your feet without sacrificing comfort. It's the traditional work boot, crafted from leather with oil-resistant rubber bottoms, and made for durable traction.
Pros:
Tough and durable
Optimum toe protection
Comfortable, relaxed fit
Memory foam cushioning
Availability in wide sizes
Considerations:
Slight heel at 1.5 inches

7. Merrell: Moab Waterproof Hiking Boots
This option really is the Mother of All Hiking Boots (Moab). Waterproof and built for tough terrains, these lightweight hiking boots will keep your footing firm wherever the path may lead. Its rubber-capped toe adds extra protection while its raised ankle supplies additional support.
Pros:
Lightweight
Waterproof
Added heel and ankle support
Vibram traction
Availability in wide sizes
Considerations:

8. KEEN: Voyageur Hiking Shoe
The Voyageur Hiking Shoe by KEEN provides a similar look and feel to Merrell's Waterproof Hiking Boots. Both are crafted from waterproof leather and breathable mesh. However, these maintain a raised platform and plenty of toe room.
Pros:
Waterproof leather
Breathable mesh
Several color patterns
Availability in half sizes
Considerations:
Platform soles
2-inch heel

9. DailyShoes: Hidden Pocket Combat Boots
These Hidden Pocket Combat Boots by DailyShoes are fun and ingenuitive. More stylish than heavy-duty, these cute combat boots give comfortable support for cobblestone streets and traction on icy roads, while providing a hidden compartment for small valuables.
Pros:
Hidden zipper storage pocket (2.5 inches x 4 inches)
Fun colors and patterns
Decorative stitching
High-quality vegan leather
Slip-resistant rubber soles
Considerations:

10. Slow Man: Mesh, Slip-on Loafers
Footwear engineres crafted these comfortable walking shoes with dancing, yoga, and other workouts in mind. Soft and lightweight, these slip-on loafers feel like breathable socks. They provide the upmost sense of freedom with maximum comfort and all-day support.
Pros:
Slip-on design
Soft & flexible
Sock-like freedom
Air-cushioned heel
Non-slip traction
Considerations:
Style is not for everyone

11. UBFEN: Quick Drying Aqua Shoes
If you're looking for multi-purpose water shoes, these aqua shoes by UBFEN will undoubtedly do the trick. Crafted from stretchy materials, these shoes are soft and flexible, yet thick enough to protect your feet. Its anti-skid technology keeps you gripping the slipperiest surfaces.
Pros:
Affordable at under $28
100% waterproof
Skid-resistant
Flexible slip-ons
Multiple colors and patterns
Considerations:
Best suited for water activities
When you're ready to pack for your mission trip, keep these tips in mind when finding the best walking shoes for travel.
Birkenstocks, Chacos, and Teva manufacture some of the comfiest and stylish sandals.
Merrell and Allbirds soar to the top for durable running shoes.
KEEN and Merrell provide optimum comfort, protection, and support for the tough terrains.
~~~
⚠ Buy travel insurance for your next mission trip!
~~~
**Disclaimer: These are not affiliate links. Fly for Good, Faith Ventures, and Brotherhood Mutual do not endorse any brands or products mentioned in this article.