How to Complete Your Passport Application the Right Way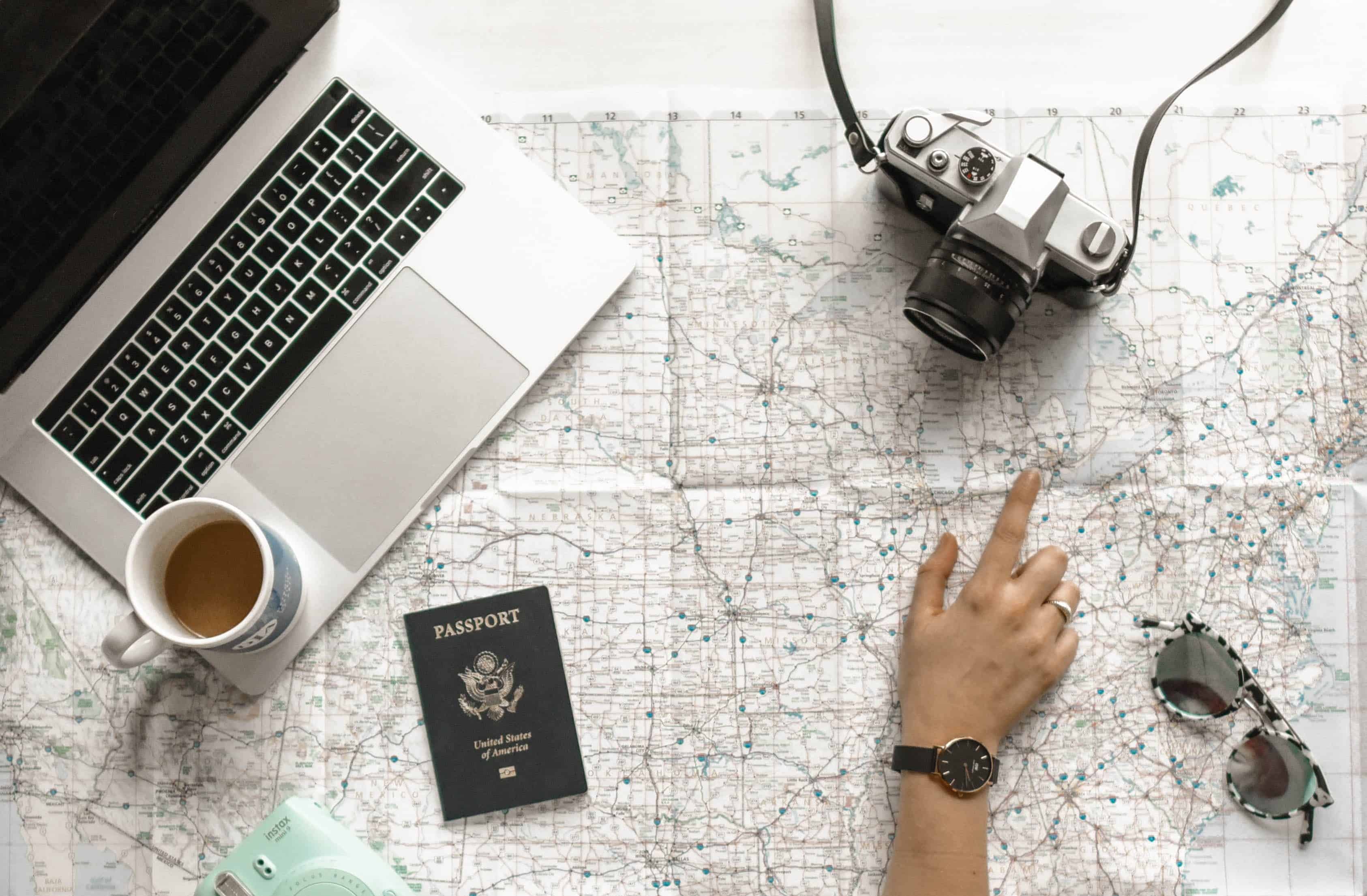 If you've never completed a passport application, the process on how to get a passport can seem overwhelming. Maybe you're nearing your expiration and need to know how to renew an expired passport. Do you know how to calculate the appropriate passport fees? To make your life easier, we've compiled the most useful information from the US Department of State site to help you complete your passport application the right way–on your first try.
1. Renew your passport before it expires
Do you know when your passport expires? Make sure you look up this date and mark it in your calendar. The best practice is to start the renewal process at least eight months before it expires. This way, you'll leave plenty of time to receive your updated passport, even if you're traveling to a country that follows the "six-month rule."
2. Chose the right passport application
There are several passport applications, and each one exists for a different purpose. Make sure you grab the right form before you begin.
DS-11: Applying for your first passport
DS-82: Renewing an expiring passport OR submitting a routine name change
DS-64: Reporting a lost or stolen passport
3. Prepare your passport documents
If applying for your first passport, you'll need to provide several documents along with your passport application.
✅ Proof of US Citizenship
Citizenship is often proved in the form of a birth certificate, whether the original or certified copy of it. The US Department of State requires the long-form version of birth certificates for obtaining passports. If you never received a birth certificate, the State Department provides alternative instructions to follow to prove your US citizenship.
✅ Proof of Identity
To qualify as proof of identity, the document must contain your signature and photograph. Standard forms that prove identity are a driver's license (not a temporary learner's permit), military ID, or government identification card.
✅ Color Photograph
If you take your own headshot, you need to follow strict photo guidelines. These rules limit what you can wear, how you can pose, and the size and resolution for your printed photo. The smallest mistake could hold up your passport application or renewal process. Instead, you can minimize the risk of a simple error by using on-site passport photo service with an in-person appointment.
✅ Passport Fees
Most passport applications and renewals require fees. You can determine how much you owe by using the fee calculator or fee chart on the Travel State Department site. After calculating the proper amount, you must submit the payment as a check. Cash is not accepted as a proper payment method. If applying domestically, all checks should be payable to "U.S. Department of State"; if abroad, you must write the check to the appropriate US Embassy or US Consulate.
If renewing an expiring passport, you only need to submit the following:
Your current passport
Appropriate passport fees
An updated, color photograph
Certified proof of a name change, if applicable
4. Determine your passport application method
How you can apply for your passport is primarily determined by when you need your passport. Typically, if you need your passport sooner, in less than three weeks, or are applying for your very first passport, you'll need to apply in person. If you're not on a hurry to renew, you can apply by mail.
Mail in your documents.
You can only use Form DS-82 and mail in your documents if you meet the following criteria:
You don't need a valid passport in six months or less.
You're renewing an expiring passport.
You're NOT applying for your first passport.
Your current passport is not lost, stolen, or damaged beyond recognition.
If you do not meet all the criteria to apply by mail, you must schedule an in-person appointment and complete Form DS-11, instead.
Schedule an appointment.
The Office of Passport Services designates many public buildings to distribute passports such as post offices; public libraries; local courthouses, state, country, and township offices. You can find your nearest passport acceptance facility to schedule a routine in-person appointment.
If you need a passport in three weeks or less, you must request expedited services from a passport agency center and provide proof of immediate international travel. You can quickly make an appointment online through the Passport Appointment System. Check out these tips to get your passport even faster!
Questions about passports?
If you have further questions about the passport application process or find yourself in need of guidance, you can call or email the National Passport Information Center. If you're currently abroad with passport questions, you can contact your nearest US Embassy or Consulate for assistance.
~~~
Travel insurance will cover lost or stolen passports. Make sure to purchase a plan before your mission trip!