What to Know When Postponing or Cancelling a Ministry Trip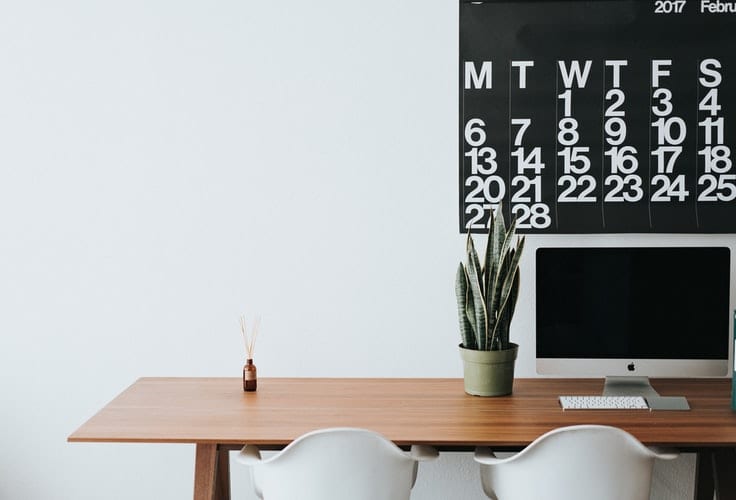 Questions to Ask When Postponing or Cancelling a Ministry Trip
With thousands of flights grounded and travel restrictions in place, many pastors and ministry trip leaders are now navigating the challenges of postponing or cancelling their upcoming trips. These decisions are ones that will require a lot of prayer and consideration. There is no one right answer for all groups there are many factors at play such as the nature of your trip, the limitations of your destination, and the goals of your team and missionary. We hope these questions will help you as you weigh all your options. 
 Checking in With Your Team
In the book of Galatians, the Apostle Paul exhorts us to bear one another's burdens. A global ministry team becomes a team long before they ever step foot abroad. In a time where people are longing for community, it's a great idea to keep your team connected to each other — even if it's virtually. You can use this time to encourage one another, pray for your church and partnering missionaries, and brainstorm ways to serve. You may want to take some time to make calls to your team members both individually and as a group. 
Questions to ask your team members individually
Find out how they're doing emotionally, mentally, and spiritually. The stress of COVID-19 and everything related — health concerns, job loss, social isolation, and more, can take a toll. 

Ask if they have any needs or prayer requests. 

Let them know you'll be coordinating a time for the whole group to meet virtually.
Questions to discuss as a group
Again, you should start by asking your group how they are. There may be some things they don't feel comfortable sharing with the whole group. That's ok. Giving your team the option to share with the group will allow them a place to get support and prayer if they need it. 

Discuss your options for postponing or canceling your ministry trip. Allow them time to share questions or concerns as a group.

Plan for a second team meeting after you've had time to reach out to your host missionary/organization and talk things over with them.
Checking in With Your Partner Missionaries
Quarantine looks different in every country. For some, it means working and schooling from home and limiting outings to grocery runs or family walks. For others, it means being completely out of work or struggling to even get access to food. Talk to your missionary about how COVID-19 has impacted their country and their ministry.
Questions to ask your partnering missionary 
Ask how the missionary and their family are doing. Do they have any personal needs or prayer requests?

Ask how has the pandemic affected the country they are serving? What does quarantine look like there? What are the biggest needs and challenges?

Talk to your missionary about how the situation has impacted their ministry. Have they been able to encourage their community via phone or live stream? Are they still able to get help to those who need it most?

Find out if there is anything your team can do to help now — perhaps this could be fundraising for a specific need or something else. 

Discuss whether or not your planned trip is still viable for the scheduled date. How far out is your trip? What are the current travel restrictions for your destination?

If you need to reschedule, let your missionary know you want to pick dates that work with their schedule. You want your presence to be a blessing, not a burden.
Changing or Canceling Your Airfare
By this time you've talked to your team and your host missionary and have a good idea of whether the goal is to postpone or cancel your trip. The next big question is what to do about your airfare. Practically speaking, a lot rides on the fare rules for your airline tickets.
What if we want to cancel our airfare?
Airfare rules can be difficult to understand even without a pandemic going on. But now, airlines are updating their policies almost daily to stay current with the ongoing situation. This is where it helps to work with your travel agent to let you know what your options are. While many airlines are offering waivers to cancel for no penalty, they are generally restricting these waivers to trips departing within the next few weeks. In some cases, it may be best to hold off on canceling until closer to your departure date and see if a waiver will be offered later on.
What if we want to change our airfare?
If postponing your trip is a viable option for your group and for your hosts, now it's time to figure out your new dates. Here are some questions to ask:
Will new dates change the nature of your trip? For example, if you'd planned a children's event when they are out of school, find out what their school schedule will look like. School calendars look different in other countries.

Will the weather be different than you were expecting? Will this affect your goals?

Do you need to rebook your trip over a holiday such as Christmas to make sure your team will have time off work?

Will there be a difference in airfare prices for new dates?
What to Do While You Wait
If you're passionate about serving, don't wait until your trip to get working. Find ways to fundraise for the organization or to cover travel expenses. Pray for your missionary and find other ways to support and encourage them. Stay connected with your team and build each other up. Learn about the culture of your destination and consider using this time to study the local language if it is different than yours.