14 Successful Ways to Raise Money for Mission Trips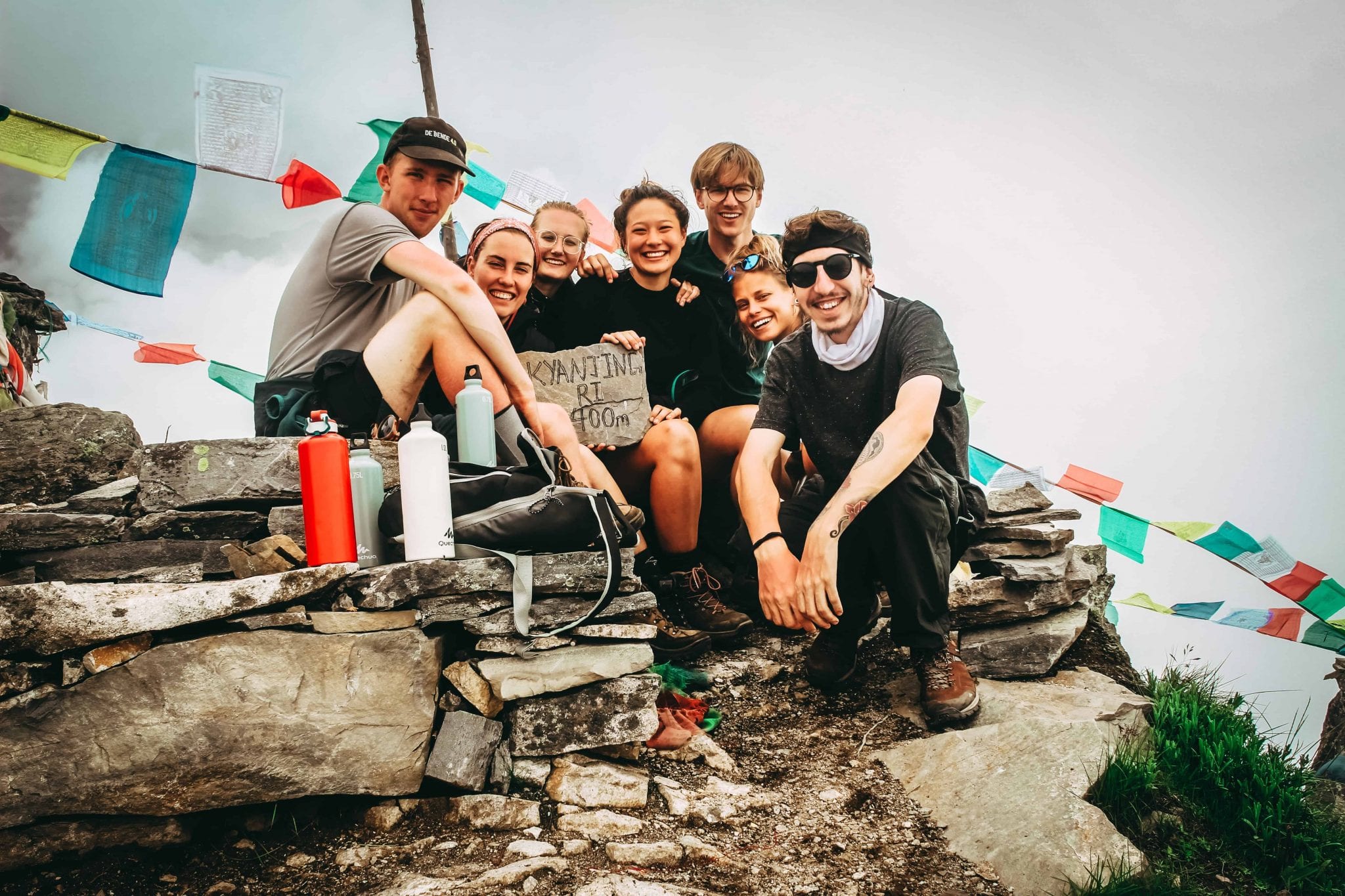 Tired of bake sales? Here's a list of profitable fundraisers you can incorporate for your next church event. Discover how to make money fast with these successful mission trip fundraising ideas.
1. Advertise at Church
Sometimes the success of a fundraiser is determined by how easy you make it donate. You want to make it as easy as possible for people to give. Ask the pastor if you can get the mission trip in the weekly bulletin, church announcements, or added as a drop-down option in the online giving portal so members can easily donate to the mission trip.
2. Write Fundraising Letters
It's incredible how many people will give if you simply ask. It all comes down to how you present your request, which you can tactfully write in a short, fundraising letter. Your missions team can write to their friends and family, or you can host a letter-writing party where you divide up a list of the congregation, and everyone on the team tackles a few.
Pro tip: Bonus points if you hand-deliver the letters before or after church service and save on postage!
3. Crowdfunding
Crowdfunding is an extremely easy way to raise money for mission trips. By uploading your cause online, you can get hundreds of people to donate. Even with several small donations, you'll fund the mission trip costs in no time! Check out this article for tips on running a successful crowdfunding campaign.
4. Candle Sales
Candles are appreciated year-round, whether you're on a diet or not. Yankee Candle fundraising makes it incredibly easy and extremely profitable to raise money for your mission trip. Yankee Candle prices their products so your group earns a 40% profit on all purchases. This campaign is straightforward and affordable to run; the materials don't cost you a penny, and you don't need an order minimum.
5. Fun Run / Walkathon
Charity runs raise the most money since anyone can participate, and participants are excited to join the cause. Participants pay a fee to join, and they find their sponsors for additional funding. By sharing the event with their friends and family in person or on social media, you'll gain free publicity for the walkathon and your mission trip. The potential profits are limitless.
6. Sunday Coffee & Donuts
An easy way to raise money for mission trips is by serving coffee and donuts after or between Sunday services. Ask a few people to run the booth. Set a small price for the goodies or request a free-will donation. If your church already serves Sunday coffee and donuts, get creative! You can provide fancy creamer for an extra charge or cater-in some tasty treats from a local bakery.
Pro tip: Check out Krispy Kreme fundraising to supply your goodies, even if there isn't one near you. Mission groups can raise 50-60% in profits from each sale!
7. Shoe Drives
Instead of asking for money to fund mission trip costs, you can ask for shoes and donate them to an organization like Funds2Orgs. Funds2Orgs repurposes shoes by sending them to micro-entrepreneurs in developing nations so they can work their way out of poverty. Funds2Orgs collects the footwear and provides the mission group with a check, making it an easy fundraiser for mission trips.
8. Restaurant Fundraisers
Many restaurants and fast-food chains will support mission trip fundraisers. All you need to do is choose a participating restaurant, pick a date, and spread the word! Anyone who shows up to that restaurant location will automatically donate a % of their bill toward your mission trip. Some restaurants request hands-on helpers to serve the food, which can make the event more interactive and fun.
Pro tip: Your restaurant fundraiser can gain greater traction by promoting it as a Facebook event, which makes it easier to share and gauge attendance.
9. Church Cookbooks
Do you wish you knew how to make that legendary casserole at every potluck? Now you can! Ask the congregation to submit their best recipes, and your missions team can compile them into a book. You can scan, print, and bind the books yourself, or you can create and order a professional-looking album through a company like Shutterfly or SmileBooks. Make sure you take pre-orders before buying physical copies, so you know you'll sell enough to make a profit.
10. Doggie Daycare
Set-up a doggie daycare for an entire day, or create a sign-up calendar for congregation members to request services for their pooch. Your missions group can give dog walks and puppy baths or clean-up backyards. Set charges for the different duties and watch as you grow closer and closer to your mission trip fundraising goal.
Pro tip: If you want to grow and promote your dog care services, you can join the world's largest network of 5-star dog walkers: Rover.
11. Live Auctions
Groups and organizations use auctions all the time to raise money. Why? Because they work! If people know the money is going to a good cause, they will most likely spend more–even more than what an item is worth! You can get as creative as you want with the items or services you auction: homemade pies, original artwork, photography sessions, babysitting services, etc.
12. Pizza Delivery
Who doesn't love pizza? You can do a pizza fundraiser to raise money for your mission trip in several ways: offering fresh pizza, selling coupon cards, or providing frozen pizza kits. Dominos delivers to any location, making it super easy to sell-by-the-slice during an event. Papa John's fundraiser cards produce incredibly high profits (up to 93%!) and lets buyers get discounted pizza at their leisure. Little Caesars' fundraising assembles frozen pizza kits so buyers can make their own while your mission team makes the "dough."
13. Envelope Fundraiser
Envelope fundraisers are straightforward and super effective. You set out a stack of envelopes and write a different dollar amount on the front of each. Anyone can pick an envelope and place the correlating amount inside. For more secure transactions, you can request that people make out donations via check rather than leaving cash.
14. Service Vouchers
Everyone has house chores they dislike: raking, painting, pool cleaning, etc. You can brainstorm a list of tasks and auction off the services or create a general service voucher people can exchange for the aid they need. This way, the congregation can finish their spring cleaning, and the missions team can reach their fundraising goal!
~~~
Make sure your mission trip team gets travel insurance before they leave!
*Disclaimer: None of the brands or fundraisers mentioned in this article are affiliates or endorsed by Faith Ventures, Fly For Good, or Brotherhood Mutual.