The Do's and Don'ts of Ministry Travel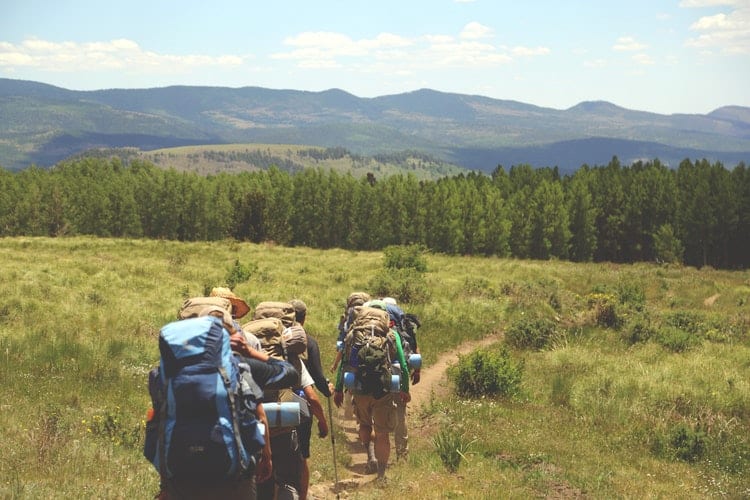 The Do's and Don'ts of Ministry Travel
Anyone who has ever planned an international ministry trip knows there are a ton of details and moving pieces to manage. Oftentimes, the most common mistakes trip leaders make are also the mistakes that can be easily avoided. As you create your planning checklist, here are a few do's and don'ts to share with your team, keeping them safe and prepared for their time abroad.
✘ DON'T: Leave Home Uninformed
There are some things about the world you can only learn as you go. Experience certainly is a great teacher, however, it's important to study up on the basics ahead of time. Learn a few common phrases and keywords so you can interact with people. Pick up a book on cultural rules and customs specific to your destination. You may discover certain gestures or manners that are perfectly acceptable at home are extremely offensive in other countries. Being a gracious and educated traveler will open opportunities for greater impact, cultural connection, and maybe even some lifelong friends across the waters.
✓ DO: Get to Know Your Partnering Organization
Before taking a large team abroad, make sure you are well-acquainted with any organizations you plan to partner with. Take time to look through their online information, familiarize yourself with the mission and vision, and spend time getting to know your hosts. Some churches like to send one or two team leaders on a "scouting trip" before sending a group. Ask your hosts lots of questions to make sure the destination is a good fit. You will want to consider the skill set, maturity level, and past experience of your potential group members as you decide where to go.
✘ 
DON'T: Travel Uninsured
Travel insurance is critical for any international trip, but even more necessary for a missions or service trip. The nature of humanitarian trips often presents a greater need for protection as volunteers may serve long days in conditions they are not used to such as heat or humidity, changes in diet, or added physical exertion. It is vital to have insurance coverage that will cover unplanned illnesses or accidents. You should also look for one that provides access to a 24/7 call center to help you locate the best hospitals and make emergency evacuation arrangements if they are needed.
✓ DO: Take Advantage of a Travel Agent
Online booking engines have made travel easy to plan, but almost impossible to alter or manage if plans change. By using a travel agent, such as Fly For Good, you can work with a trained expert to find fares with more flexible fare rules and regulations. You will have a name and phone number to call if you need to change your plans. A travel agent may also have access to deals or humanitarian fares that are not available to the general public.
✘ DON'T: Overpack
If your packing motto is "better safe than sorry," you may need to learn the art of packing light. Sticking to the essentials will ease a lot of stress and space (and can save you from those hefty airline baggage fees). Learn to repurpose outfits, focusing on "comfort over cute". Talk to your team members about packing one shared bag for items such as bug spray, sunscreen and other first aid items.
✓ DO: Pack a Journal
As you travel abroad, you may find yourself with an information and emotion overload. Bringing a journal can help you process your thoughts and feelings in the moment. It is the perfect way to preserve those first impressions that fade quickly after you return home. If you get in a writing rut, check out our guide "Journaling Through Your Time Abroad" for thought-provoking questions and prompts.
✘ DON'T: Stay in Your Comfort Zone
You've been planning, dreaming, and preparing for this trip for months! Now is the time to be active and fully engaged in everything you do. It is not the time to sit on the sidelines. Don't be shy. Meet people, participate, ask questions, and give it your all (and don't be afraid to try the zip line during your free day)!
✓ DO: Allow Yourself to Be Stretched
This trip will change you for the better – if you let it. Allow yourself to grow and be stretched from the new perspective you gained abroad. It is important to take a few days after returning home to adjust and let your experiences slowly sink in. Talk through your thoughts with a trusted leader or mentor before making any major decisions.