6 Bible Study Apps to Download for Mission Trips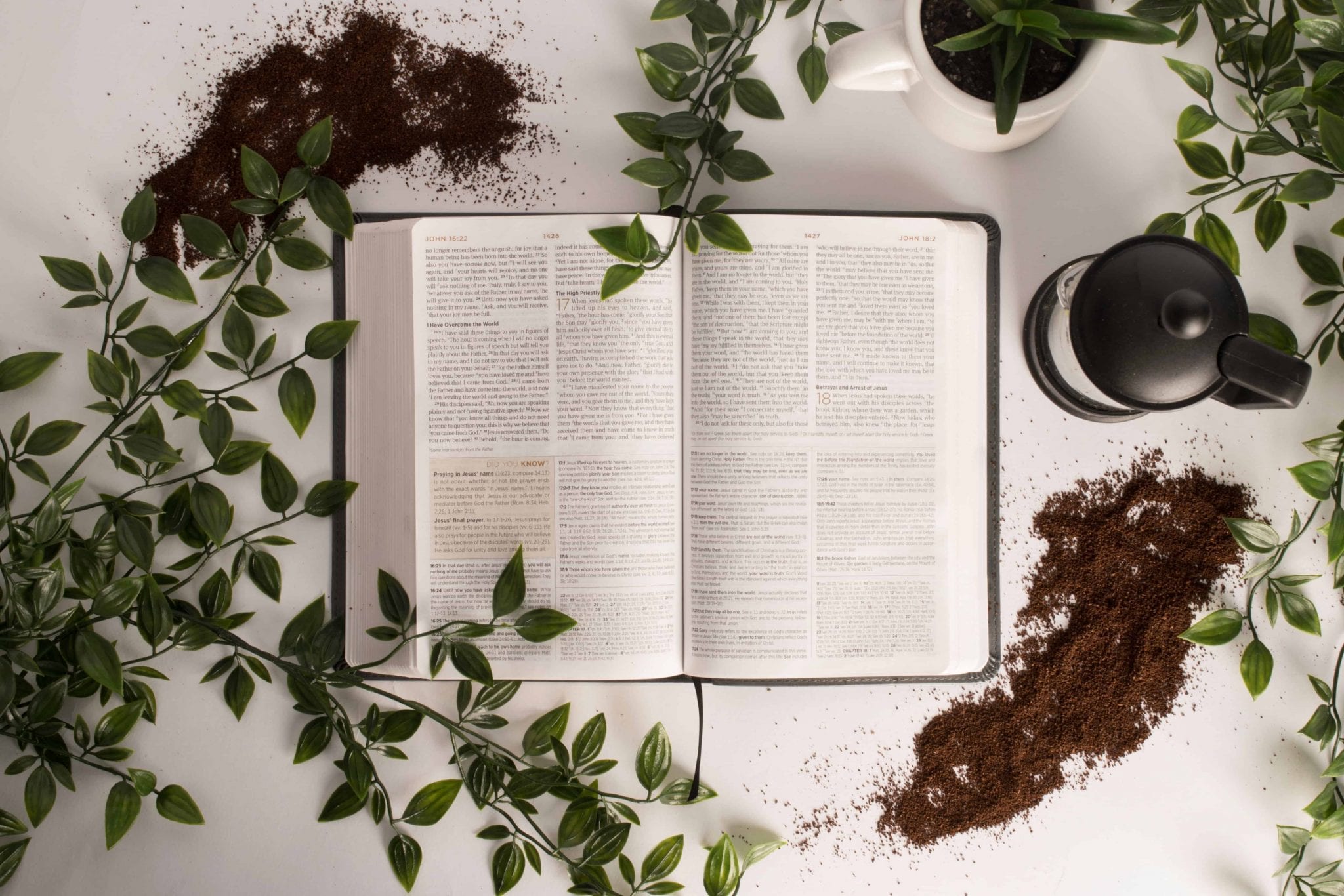 Technology has its pros and cons. While many apps can be distracting — many are beneficial. Churches around the world are using technology and apps effectively to communicate their messages to wider audiences. Bible study apps have come a long way, and they are great resources for people looking to grow deeper in their faith—especially on a missions trip. The portability and simplicity make these apps usable for people of all ages. Below are 6 Bible study apps you can download to read the Word during your mission trip travels. Even if you're not taking an upcoming ministry trip, you can download these apps and use them at home!
1. The Bible App
YouVersion allows users to learn various Bible plans and devotionals, watch videos, connect and share verses with friends, and post on social media. This app is arguably one of the most popular Bible study apps in the world. Over 375 million people have downloaded the Bible App. They have generous partners that make it possible for them to offer 1,895 Bible versions in 1,300 languages for free and without advertising.
YouVersion partnered with OneHope to develop a Bible App for kids. The Bible App for Kids is another free app that can be downloaded on multiple app stores. The app is available in over 40 languages and has already been installed on over 30 million unique devices all over the world.
2. Blue Letter Bible
Blue Letter Bible provides both audio and text commentaries, dictionaries, concordances, and a Hebrew and Greek Lexicon. Both Apple and Android users alike can enjoy a variety of different translations that are available for download. This app pronounces Greek and Hebrew for the user. Blue Letter Bible lets users underline, highlight, take notes, and customize their E-Bible.
Like The Bible App, users can share Bible passages on their favorite social media platforms. Readers can read different Bible versions side-by-side. This app enables users to perform advanced word study searches using the many available dictionaries and encyclopedias.
3. NeuBible
NeuBible's layout is beautiful and minimalistic, containing everything one would want when exploring the scriptures. Distractions are at a minimum on this app, and its simplicity makes the app user-friendly for users of all ages.
The app isn't clunky like other Bible apps similar to NeuBible. Navigation is smooth, and there is no unnecessary information in the app. You can look-up verses quickly, and view highlighted verses as well as bookmarked verses. Chapter navigation is simple, and you can set reading reminders. Another feature with the app is that you can customize your reading experience with personalized themes.
Currently, it costs $4.99 to download NeuBible, and you need to purchase some versions separately (ESV, NIV, and NASB). However, this app is arguably worth the couple bucks.
4. Logos
Logos allows users to read different versions of the Bible, commentaries, and reading plans. Tabbed browsing, allowing people to open multiple resources or Bibles versions side-by-side. The app enables users to save books and versions of the Bible for offline use.
Like many other Bible study apps, Logos includes notes and highlighting where people can record their comments, thoughts, and questions to any Bible verse or commentary. Some additional features include reading plans, audiobooks, passage guides, and sharing verses on social media. Due to its seemingly infinite information, this is an excellent app for people in ministry and those looking to deepen their faith.
5. Olive Tree Bible App
Olive Tree Bible App allows you to access the Bible and the different available resources without needing WiFi. Since you don't need WiFi, Olive Tree Bible App is a great Bible study app for missions trips. It integrates commentaries, study Bibles, audio Bibles, reading plans, Greek and Hebrew tools, and more!
The layout design of this Bible study app is crisp. The "Resource Guide" allows readers a tab to access any of the available resources in the app and read them alongside the Bible translation of your choice.
Customization is easy with multiple highlighter options. Users can pick their highlighter thickness, color, and choose to underline instead of highlight. There's a drive mode that allows listeners to listen safely to their favorite books of the Bible while driving. Readers can make it easier on their eyes when reading at night by changing the theme to a dark mode.
This app comes with the NIV, ESV, KJV, NKJV for free. Other Bible versions such as MSG, NLT, and NASB are available for in-app purchase.
6. Bible Gateway
Bible Gateway has over 90 different Bible translations. There are over twenty audio Bibles available, including English, Spanish, Thai, and Arabic. Users can quickly search for a Biblical passage by verse number or keyword phrase. Bible commentaries and other resources are also available for the readers to broaden their horizons.
The app allows users to take notes, highlight texts, and star favorite verses. Night toggle mode, similar to the Olive Tree Bible App, makes it easier to read at night. Bible Gateway offers dozens of reading and study plans.
The app has a plus option which gives members access to over 40 titles, including best-selling Bible Study resources. Plus costs $3.99 monthly or $39.99 per year.
Tell us about your favorites are below. Before you head out on your missions trip, check out these eight uplifting Bible verses and tips for taking better travel photos.
~~~
➡ Going on a mission trip soon? Don't forget to
buy travel insurance!
*Disclaimer: None of the brands or products mentioned in this article are endorsed by or affiliated with Faith Ventures, Brotherhood Mutual, or Fly For Good.