The Last Minute Packing Checklist for Mission Trips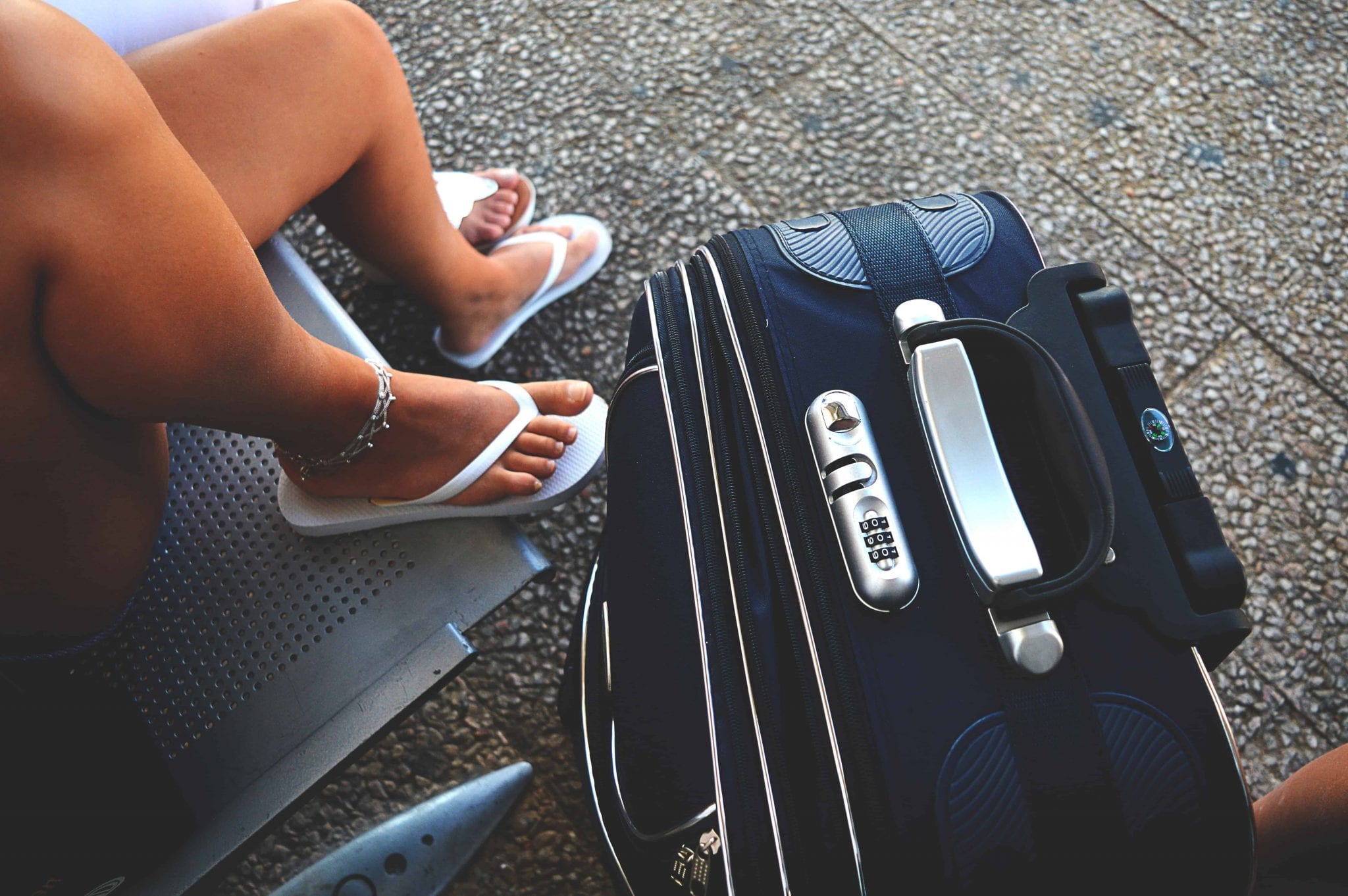 It's the night before your long-awaited mission trip. You set your alarm for 4 AM and lie awake in bed, running through your last minute packing checklist: "Did I remember my toothbrush?" "I need to make sure I grab my inhaler." "I can't forget my wallet on the counter." Instead of stressing the night before, there's a better way to remember your travel essentials.
When it comes to last-minute packing, it's best to write a list of what you need and prioritize it. 
If I leave the Advil on the counter, I can buy another bottle. But If I forget my passport, I can't board the plane!
The best part about writing a list out is that you can use it again for future trips — simply modify it the next time you want to go!
If you're stressed about remembering everything on your packing list, know there are only two things you absolutely cannot travel without:
Travel documents
Prescription medications
If you pack these, you're good to go! Everything else you may leave behind can either get replaced at your destination or get by without it. Don't sweat the small details.
2 Things You Must Remember for Every Mission Trip
1. Travel documents
Your travel documents are the most important thing to remember for your mission trip. If you forget any of these, you may not be able to board your plane!
✅ Airline Tickets
✅ Passport – Make sure your passport is valid for at least six months before traveling.
✅ Driver's License
✅ Cash/Credit Card – Keep a copy of your banking information with you in case of an emergency.
✅ Emergency Contact Information – Discover ways the local US Embassy can help you while abroad.
✅ Travel insurance – Faith Ventures offers incredible coverage for missionaries like you!
2. Medications / Prescriptions
If you take prescription medications, these need to stay at the top of your packing priority list. Once overseas for a short-term mission trip, you may find it next to impossible to get a refill–unless you buy travel insurance. Faith Ventures travel insurance includes coverage for medication and vaccine transfers in the event a medication or vaccine is lost or stolen and not available locally. Transfers are contingent upon the prescribing physician's authorization and if the medication is legally permissible.
Medication
Before you leave, make sure you'll have more than enough of your medication to get you through the entire trip. If you're running low, schedule an appointment with your doctor or call in a refill. When packing for your flight, keep your prescriptions in a carry-on to reduce the risk of misplacing or losing it.
✅ Prescription Medication
Prescription Pills
Epipens
Inhalers
Topical Creams
Eyewear
If you have terrible eyesight, it will be challenging to function without glasses or contacts, so don't forget to pack them! And pack an extra pair if you can. If your glasses break in transit or you lose one of your contacts, you'll be glad to have a back-up plan. If you're looking for an extra pair of prescription eyewear or sunglasses that gives back with each purchase, check out DIFF!
✅ Prescription Eyewear
Glasses
Sunglasses
Contacts & Solution
BONUS – Hygiene Products
If you're "roughing it" for your mission trip, you don't need to pack many hygiene products (i.e., leave the make-up home!) Besides, you can most likely replace any forgotten hygiene products at your destination–though it may be tough to find or cost a fortune!
✅ Toothbrush & Toothpaste
✅ Hairbrush / Comb / Hairties
✅ Shampoo / Body Wash
✅ Feminine products
You should keep travel health and safety near the top of your packing priority list. Although you can pack these items well in advance, last-minute packers will want to note these items for their travel essentials list:
✅ Travel Shoes – Comfy Walking Shoes, Sandals, Shower Shoes
✅ Filter Water Bottle
✅ Sun protection – Sunblock, Sunglasses, Sun Hat
✅ Bug protection – Deet Spray, Mosquito Netting, Anti-itch Cream
✅ Mini First-Aid Kit
Bandaids / Gauze
Advil / Tylenol – For minor aches and pains
Antiseptic Wipes / Hydrogen Peroxide – To sanitize in a pinch
Aloe Vera – To alleviate sunburns
Anti-diarrhea Medication
Motion sickness medication
Probiotics –
Essential oils – Learn more about the best essential oils for travel!
You can grab a mini travel first aid kit for your next adventure with this customizable first aid kit brand!
The most commonly forgotten items while packing for mission trips include hygiene products. Why? Because you're more than likely to use these items the morning before you leave. The best travel tip to make sure you remember these items: leave everything out on the bathroom counter the night before!
~~~
➡ Before your mission trip, don't forget to buy travel insurance!