How to Pray for Haiti | Interesting Facts about Haiti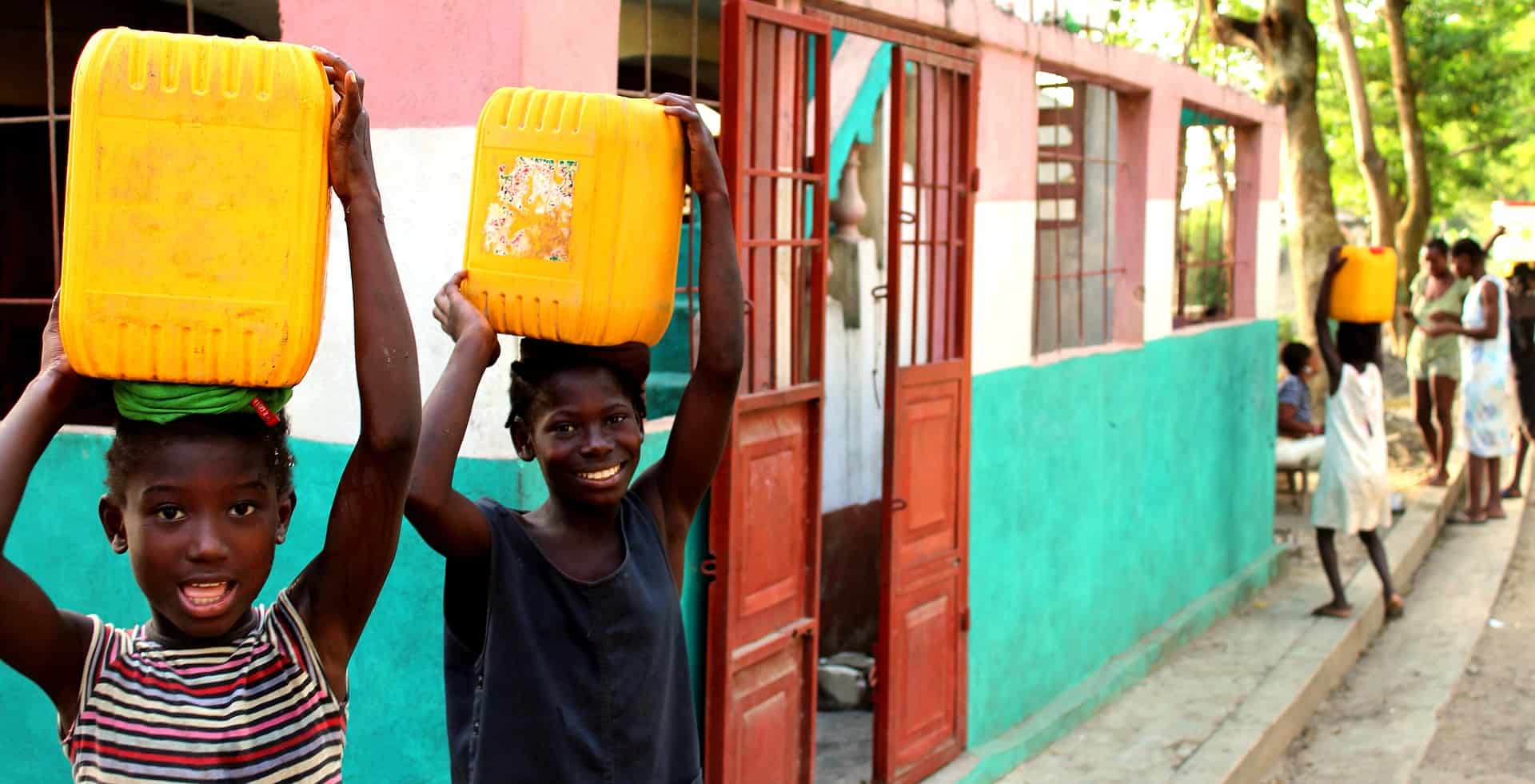 Do you need Haiti travel information for your next Haiti mission trip? Are you looking for practical ways to pray for Haiti? Looking for fun, interesting facts about Haiti or basic Haiti demographics? If you're searching for a packing list for Haiti, researching the best time to visit Haiti, or simply browsing for things to do in Haiti, look no further! These interesting facts about Haiti will provide you with all the Haiti travel information you'll need for a Haiti mission trip in a quick, two-minute read. If you're not ready for a Haiti mission trip, that's ok! You can still make a national impact by knowing how to pray for Haiti. Now, let's talk MORE about Haiti!
Haiti Demographics:
Capital: Port-au-Prince
Population: 10.2 million
Official language: French
Largest people group: African Caribbean (95%)
Unemployment rate: 33%
Interesting Facts about Haiti
❓ Did you know: Around 75% of the population lives on less than $2 per day.
❓ Did you know: Over 95% of the population identifies as Christian and the country has freedom of religion.
❓ Did you know: The life expectancy is 61 years, on average.
How to Pray for Haiti
? Pray for the release of spiritual bondage. Around 75% of professing Christians also practice Vodou.
? Pray for relief from national disaster. Citizens are still recovering from the 2010 earthquake.
? Pray for wholeness in infrastructure. Haiti often appears at the top of the annual crime index report.
? Pray for the children. Due to overwhelming poverty, crime, and low literacy rates, children often get caught in human trafficking, drug dealings, and labor enslavement.
Find other ways you can pray for Haiti by visiting Operation World.
Haiti Travel Information
If you're going on a Haiti mission trip or visiting the country for another reason, here are some helpful Haiti travel information for you. Check out the official Haiti Travel Advisory from the U.S. Department of State to determine the current level of travel safety
Best time to visit Haiti:
The best time to visit Haiti is from December through July. This timeframe is outside hurricane season and the safer months to visit.
Packing List for Haiti:
You'll want to pack these few items if you're traveling to Haiti.
✅ Bug spray – Haiti is known for its mosquito-breeding grounds.
✅ Sunscreen & sunhat – Near to the equator, Haitian sun rays are harsh on the skin.
✅ Filtering water bottle – Clean water is not always readily available.
For a more complete packing list for your Haiti mission trip, check out this ultimate packing list. 
Things to Do in Haiti:
? Try fried plantains or taste glass-bottled Coca-cola made from sugar cane.
? Explore the hidden jungle pools of Bassins Blue and its cascading waterfalls.
? Appreciate the colorful, creative works of local artisans in the Museum of Haitian Art.
? Behold the Citadelle Laferriere and learn about the Haitian slave revolt against the French.