12 Innovative Uses for Pashminas: Ultimate DIY Travel Scarf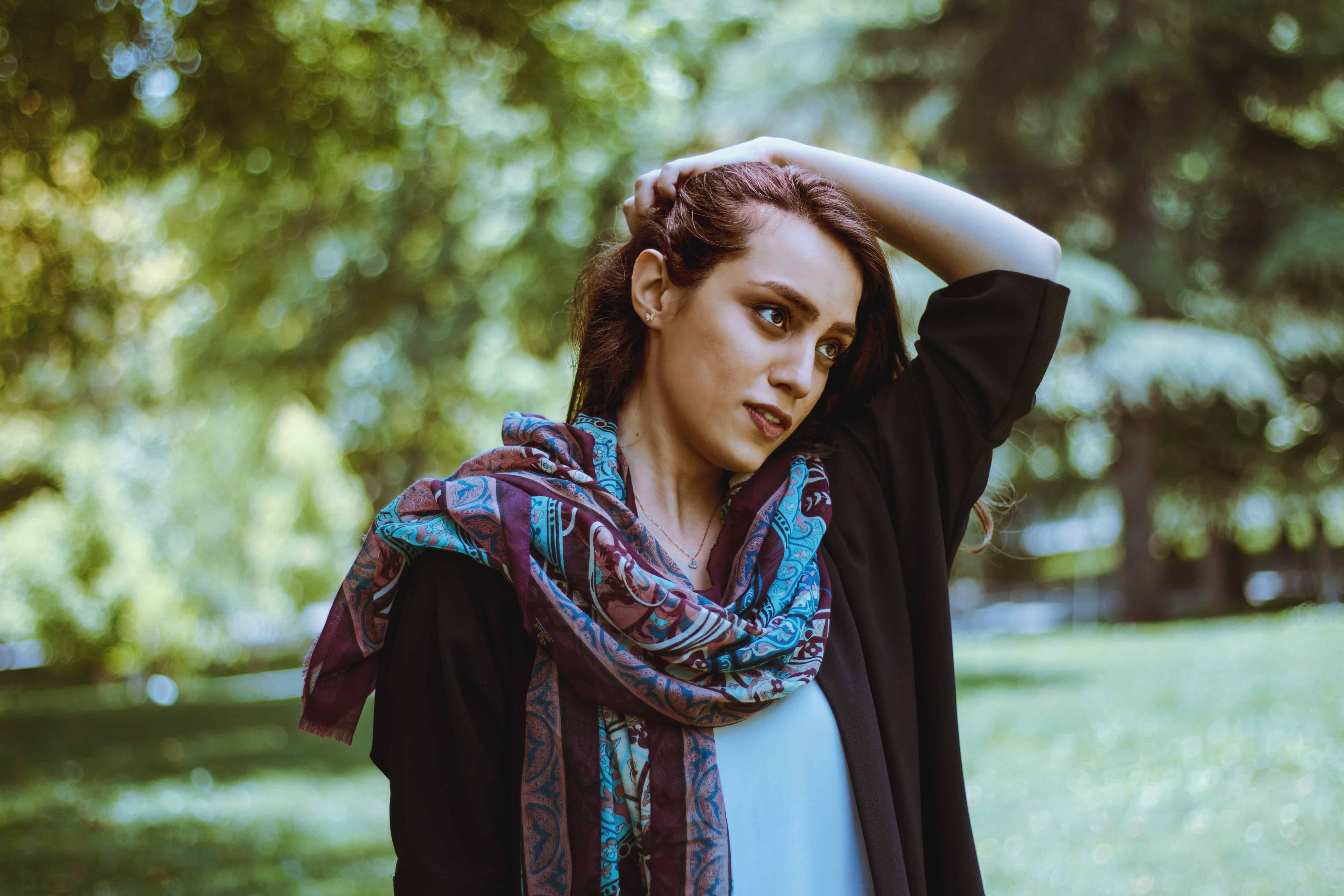 A pashmina is more than a fashion accessory. It's the ultimate DIY travel scarf. Here are 12 creative uses for pashminas you can incorporate on your next mission trip:
1. Light blanket
If you're perpetually cold, you can't go anywhere without a sweatshirt. But what if you don't want to lug it around? Instead, use a pashmina as your go-to, lightweight cover. It's simple to incorporate with any outfit and a stylish way to keep the chills away.
2. Essential oil freshener
Need a spritz of fresh air during your travels? Put a few drops of essential oils on a pashmina and inhale the lovely fragrance for hours on end. Not only will you smell marvelous, but you can even use scents that come with bonus effects.
3. Little pillow
Want to rest during transit? Save space on packing a travel pillow and use a pashmina instead. Just roll up the scarf and tuck it under your head. It might not provide a ton of fluff, but it's just enough to rest easy for a quick nap.
4. Germ resistor
Crammed in a tight airplane with your seat buddy coughing up a lung might make you wish you had boosted your immune system. Guard your health with a pashmina. Just wrap the scarf to cover your mouth, and you'll keep out tons of unwanted bacteria from entering your body.
5. Mini bag
Have you ever found the perfect souvenirs without the space to carry your spontaneous purchases? With a few handy knots, a pashmina can transform from a DIY travel scarf into a nifty handbag.
6. Dirt blocker
Are you traveling down dusty roads? Wandering through sandy trails? You can keep the dirt off your face by tying a pashmina around your face. This trick will prevent breathing nasty dust particles and keep your face spotless, too.
7. Makeshift curtain
Perhaps you wake up to a little too much sun in the morning, or you need a little extra privacy for changing at the beach. You can use a pashmina as a makeshift curtain.
8. Traditional cover
One of the most innovative uses for pashminas is either its ability to maximize skirt length or to double as a shawl in seconds. This option is especially useful in conservative countries that expect women to cover up in designated holy areas.
9. Sun protector
Though sunblock is the staple sun protectant, a pashmina can also come in handy with blocking the sun. You can tie it around your head to shade your eyes or drape it over your arms for added sun protection.
10. Swimsuit Cover
Why spend money on a swimsuit cover when you have a pashmina? Just tie it around your waist like a skirt, and you'll be ready for any water-side adventure!
11. Quick-drying towel
You need a way to dry off if you plan to visit the beach. However, hauling around a fluffy towel is both inconvenient and impractical while traveling. Instead, opt for a pashmina. It can wick away moisture and quickly dry in the sun for repetitive use.
12. Picnic blanket
Planning to eat outside? Layout your pashmina to use as a picnic blanket. It will work over sand, grass, or any questionable surface you might want to cover.
Is there anything this DIY travel scarf can't do? What other uses for pashminas have you discovered? Before your next trip, pack a pashmina. You won't regret it.
~ Download this packing checklist for everything else you'll need during your mission trip!